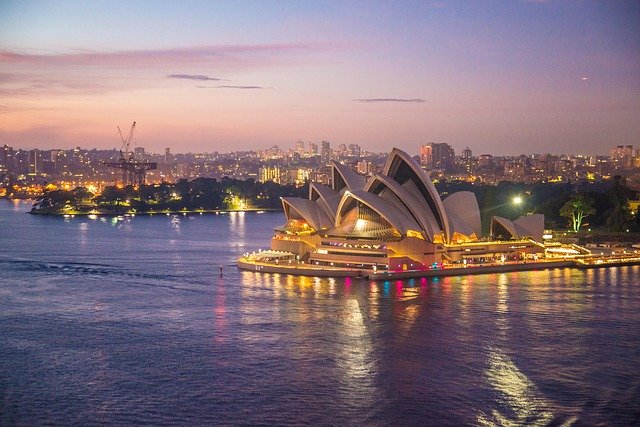 Australia is about to see its first-ever crypto-friendly IPO.
A company WCA, which produces fresh Grouper fish, plans to hold an IPO accepting Tether.
The firm will use the funds for expansion, while its shares will then emerge on SSX.
Australia is becoming increasingly crypto-friendly, and is actually about to hold its first IPO where participants can use cryptocurrencies. According to a recent announcement by the capital raising platform, Stax, one of its clients — WCA (West Coast Aquaculture Group) will soon hold the first IPO in Australia that will accept digital currency as a payment method.
A First Crypto-Friendly IPO in Australia
The announcement revealed that any investor willing to participate can buy the company's equity via Australian dollars (AUD) or Tether (USDT). While there are a few bigger and more popular coins than USDT, such as Bitcoin or Ethereum, Tether is a stablecoin, which means that it can offer price stability.
Kenny Lee, the CEO of Stax, noted that this is a big advantage of stablecoins, as they can protect the investor from volatility. He also called acceptance of USDT a 'transformative move in Australia.' In fact, he sees it as a significant step forward for crypto adoption, not only on the southern continent, but also in general.
He also hinted that Stax might support more stablecoins going forward. 
Details About the IPO
West Coast Aquaculture Group produces fresh Grouper fish on a large marine farm, located in Langkawi, Malaysia. It then offers it to retail customers in several countries, including Malaysia itself, but also Hong Kong and Singapore.
The company plans to use the funds gathered through the IPO for expansion, the purchase of new nursery facilities, hatcheries, and alike.
The firm will offer between 10 million and 14 million shares, each of which will have a fixed price of $0.50. The amount it plans to sell will represent somewhere between 8.78% and 11.87% of the total that the company will make available. 
The minimum target that the firm aims to reach is $5 million. After the event, the shares will float on the SSX (Sydney Stock Exchange), and the shares will start trading in about three weeks, on November 19th.