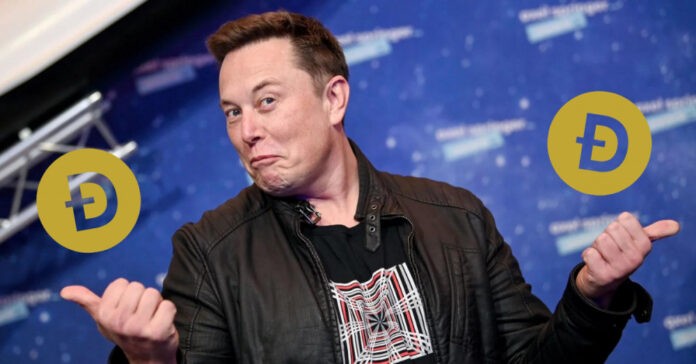 Elon Musk does it again. 
Not an hour into announcing that he owns zero $SHIB token and tossing it for a spiral down, he is back to championing $DOGE.
Lots of people I talked to on the production lines at Tesla or building rockets at SpaceX own Doge. They aren't financial experts or Silicon Valley technologists. That's why I decided to support Doge – it felt like the people's crypto.

— Elon Musk (@elonmusk) October 24, 2021
The CEO of Tesla and SpaceX has been bullish on dogecoin for quite some time now. He calls it people's crypto. Dogecoin is hailed as the cryptocurrency of the future by avid fans. What bitcoin has failed to render as a medium for the exchange of value, dogecoin will realise, they believe. 
Three days back, in response to a tweet by UberFacts, he unveiled that he hopes to become a trillionaire in dogecoin. The value of his total assets had risen owing to the stellar performance of Tesla in the stock market.
*In Dogecoin

— Elon Musk (@elonmusk) October 22, 2021
Despite being a decentralized space, the crypto market is highly sensitive to small triggers from celebrities like Elon Musk. His memes and tweets end up bringing a large rate of activity in the market, market players have to keep a keen watch on what Musk is up to. Many have raised this to be a cause of concern as it hinders the independent growth of the industry. 
In May, he announced that SpaceX will finance the moon mission with dogecoin. If this turns out to be true, dogecoin will become the first ever coin to be used on a space mission.
SpaceX is going to put a literal Dogecoin on the literal moon

— Elon Musk (@elonmusk) April 1, 2021
Dogecoin currently ranks ninth among the top crypto coins, with an impressive market cap close to $35 billion. While the price went to as high as $0.2819 in the few hours that followed the tweet, it stands at $0.26 now.