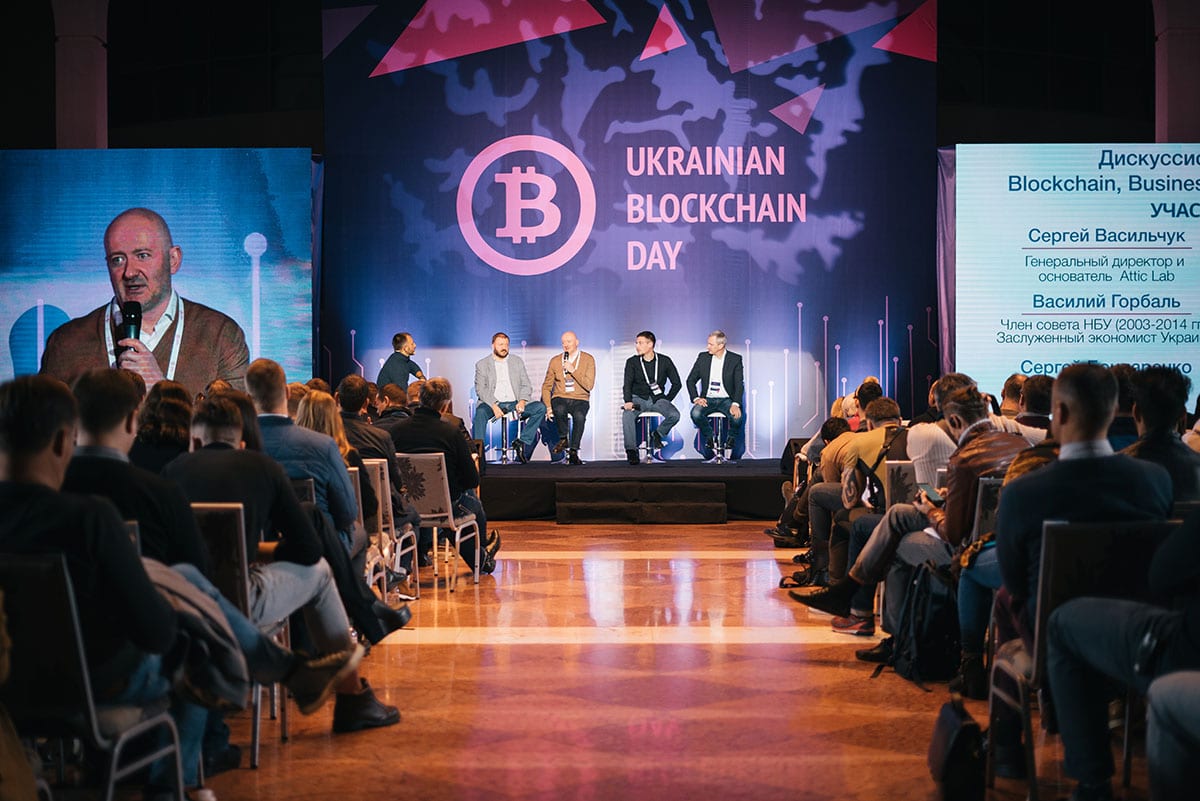 Ukrainian Blockchain Day – is an excellent opportunity to understand everything about cryptocurrency, trading and blockchain technologies. It is the largest forum of its kind, and will be held in Ukraine on 25th of March, at the NSC Olimpiyskiy (Kiev, Bolshaya Vasilkovskaya Str. 55).
The world's best experts of blockchain technologies will address important topics such as:
– Review and analysis: how to earn in the crypto-markets
– Trading strategies
– Psychology of the trader
– Everything you need to know about the legalization of cryptocurrency
And many others.
Famous practitioners in blockchain will share their experience and answer questions from the audience. You will be able to question the true world star of the crypto industry, Roger Ver, and get advice from the expert in finance, Tone Vays. You can take part in the discussions about perspectives for blockchain technology with speakers.
Within the framework of the forum there will be a panel discussion on the interaction between the blockchain and the state, as well as speed mentoring: professional mentors are placed at the tables with numbers and for a limited period of time all participants have the opportunity to communicate, make a first impression about each other and decide when to schedule the next meeting.
For those who did not have time to visit this event in the past, as well as those who are just beginning to study blockchain, the speakers will conduct an accelerated course to acquaint you with the technology: they will explain blockchain, Bitcoin and other cryptocurrencies and what the future holds for them, how to deploy blockchain technology into your own business, what is an ICO, and more.
Ukrainian Blockchain Day is not just another forum, it's a community platform for everyone who is ready to openly share knowledge about the technologies of blockchain and build a new future, today.
If you are tired of useless and ineffective information and want to get knowledge, which tomorrow will help you in practice, then register today.
At the Ukrainian Blockchain Day forum you will get the most structured, useful information from famous speakers and practitioners of blockchain!
The forum will bring together more than 1000 enthusiasts interested in productive cooperation. Let's meet each other, communicate, share experiences, and find customers and partners who share your values.
Join our community, united by the idea of ​​continuous development. Start creating your future with us!
There is more information available on our website.
Contacts for media and accreditation:
Tel. 050 443 65 69
e-mail: [email protected]