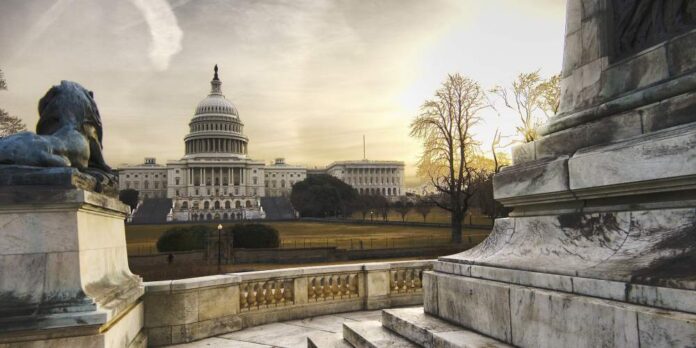 By Kevin Kline
WASHINGTON – The American Congressman looking at developing regulations for initial coin offerings (ICOs) wants to bring crypto coin investors and developers together with traditional exchanges.
Rep. Warren Davidson (R-Ohio) is a member of the United States House Financial Services Committee. In the past, he's argued for "light touch" regulations for ICOs.
According to the American news outlet Axios, Davidson's office invited a variety of members of the industry to a September forum on the issue.
Axios, which obtained a copy of the invite list as well as seeing one of the invitations, reports capital firms heavily involved in buying tokens like Andreessen Horowitz and Union Square Ventures are among those invited.
Leaders from Ripple, Harbor, and Coinlist were also invited, according to Axios, as well as the advocacy non-profit Coin Center. Also on the list are traditional exchanges like Nasdaq and Intercontinental Exchange.
Many investors and developers have been calling for some sort of regulation in the ICO market.
In an interview on CNBC, Davidson argued there needs to be a "light touch regulatory framework that provides certainty to the ICO market."
Davidson, a member of the House Freedom Caucus, will likely submit a bill sometime this fall creating a statutory rule about how to deal with digital currencies. This comes after Securities and Exchange Commissioners started weighing in.
"Everything looks like a security to a securities regulators," said Davidson. "We want to keep the United States capital markets strong and vibrant."
In a House Financial Services Committee hearing back in March, Davidson heavily focused on whether coins should be considered securities or commodities.
"The notion of trying to decide what is a security and what isn't a security will lead the market to distraction." said attorney Robert Rosenblum in that hearing. "Trying to draw a line when you're no longer relying on the efforts of promoters is so very difficult, so convoluted, and so open to second guessing. My suggestion is: don't even bother. Come up with a simple, easy solution to use eventually that can apply to all of these things."Davidson's forum on ICOs will take place on 25 September.