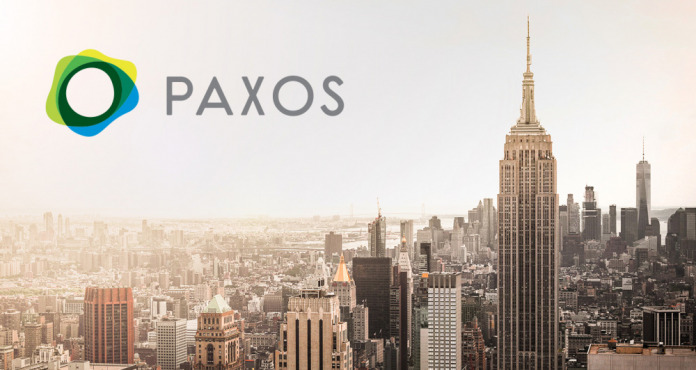 Crypto service provider, Paxos, recently revealed that it applied for a banking license.
Paxos, which already holds New York's BitLicense, now aims to become a national bank.
Achieving this would expand its range of services, as well as its reach in the US.
Paxos is one of the larger crypto projects, and it is already known for providing various crypto services. On top of that, the project runs its own stablecoin, Paxos Standard (PAX). However, it appears that the company seeks to become more, as it filed an application yesterday that would make it a national US bank, if approved.
Stablecoin Maker Paxos Wants to Become a National Bank
Yesterday, Wednesday, December 9th, Paxos announced filing an application that would make it a regulated, New York-based trust bank, if approved. The company noted that becoming a national bank would broaden the range of its services, as well as its reach.
Paxos wrote that its mission is to modernize financial market infrastructure and enable easy movement of any asset, at any time, and in a trustworthy way. If it became a bank, it would be able to service users across the entire US, as opposed to not being able to reach certain states, as is the situation right now.
The approval would also have greater implications for the crypto industry, in general. Paxos would become the first digital asset firm to be regulated on a state and federal levels alike.
Paxos is Already a Major, Recognized Player
The company has already proven that it is regulatory compliant by receiving the New York State's BitLicense, and being among the first to get it. This license is one of the most difficult ones to get. In addition, Paxos was also regulated by the NYDFS (New York Department of Financial Services), and that was five years ago, in 2015. Of course, Paxos was known as itBit at the time.
Lastly, Paxos also partnered with PayPal a few months ago, just before the online payments giant announced plans to add support for crypto. Paxos came as PayPal's provider of trading and custodial services.
Charles Cascarilla, the CEO of Paxos, commented on this by saying that "PayPal's selection of Paxos is a reflection of New York's status as the gold standard for cryptocurrency regulation."