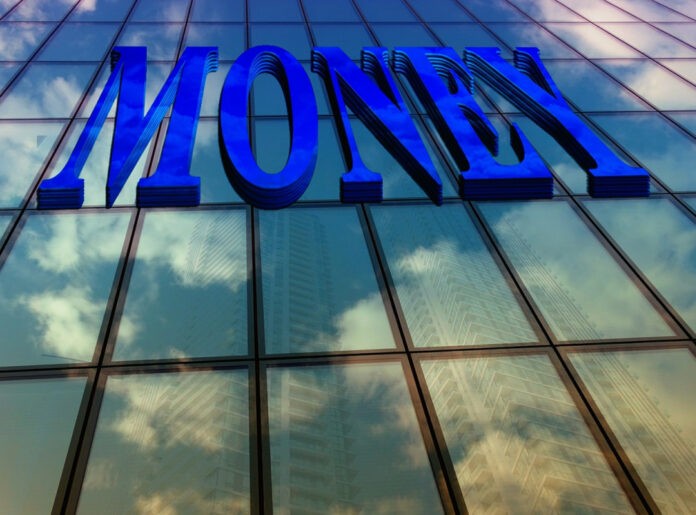 Grayscale Investments saw a massive influx of institutional money into crypto for 2019
Nine out of its ten crypto trusts saw negative returns but investors are presumably buying the crypto dip
The firms #DropGold campaign appears to have worked wonders
Institutional investment firm Grayscale has just released its 2019 report and the results are stellar. Despite a largely poor performance from cryptocurrencies all round in 2018 and 2019, institutional investors are still piling in.
The digital asset management firm recorded inflows of more than $600 million in 2019 which is staggering when you consider it attracted less than that in the five previous years combined:
2019 marks Grayscale's strongest year yet with more than $607.7 million raised … more than the cumulative investments from 2013 thru 2018 combined! Read more about our record-breaking year here: https://t.co/StTqyXNUsh pic.twitter.com/rofeI7tg2i

— Grayscale (@Grayscale) January 16, 2020
Investors Buying the Crypto Dip?
One possible takeaway from the report is that investors are presumably buying the dip in anticipation of the next major bull run. Nine out of Grayscale's ten trusts saw negative returns for the year.
The only shining star in the bunch was its Horizen Trust which features the lesser-known cryptocurrency Zen.
"While nine out of ten products in the Grayscale family produced negative returns this quarter, Grayscale Horizen Trust was a clear outperformer, posting a return of more than 140% and showing that diversification can still benefit digital asset portfolios."
The majority of funds poured in late last quarter even as bitcoin slumped from $12,000 a coin in the first half of the year to bottom out around $6,500. This should not come as a surprise though.
To make money in crypto, like any other asset class, you need to have the courage to buy low and sell high, as they say.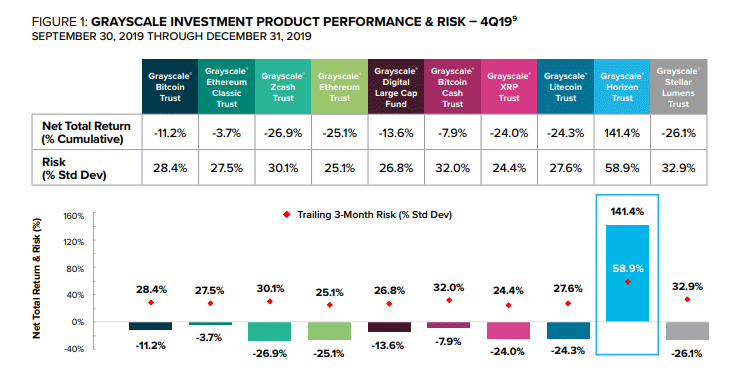 The NY-based company also expanded its investor base by a massive 24% accounting for the roughly $147 million of new investment.
The Bitcoin Trust continues to dominate (~$472 million) among the variety of assets which is likely due to the flagship cryptocurrency's continuing leading role.
Grayscale #DropGold Campain Appears to Be a Huge Success
Grayscale raised a few eyebrows last year when it launched a controversial #DropGold campaign to promote the rise of the so-called new 'digital gold'.
https://www.youtube.com/watch?v=1axtKs39WjA
The marketing campaign appears to have worked wonders, particularly on light of this latest report. Gold has long been regarded as a safety asset for crisis-weary investors.
Gold has its own set of problems, of course, and with central banks rushing to hoard the precious metal, GrayScale continues to target tech-savvy investors.
There was much talk in previous years about institutional investors flooding into cryptocurrency, however, prices did not follow suit. Perhaps 2020 will be the year of the institutional investor?