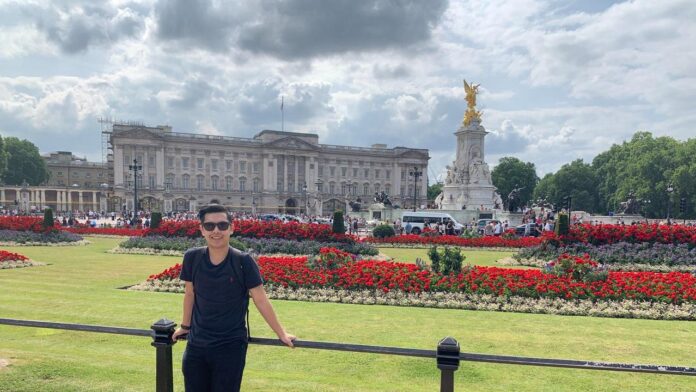 Loi Nguyen, a young cryptocurrency investor based in Queensland, has bought his dream apartment in Brisbane priced at $314,000, thanks to his well-timed strategies. 
His crypto journey started back in 2017 when he added BTC and ETH to his portfolio. The investments accumulated to a large sum over time, enabling him to break into the real estate market. 
A buffer against inflation  
It was during his time in college while doing a degree in economics, he realized the potential of cryptocurrencies. 
"I was earning less than half a per cent on my savings account at the bank. I wanted to protect my purchasing power, protect my current savings, make sure my money didn't dwindle away. Crypto came back into my life when I did a course at uni on inflation. I learned that bitcoin can be disinflationary," he says. 
Although people were skeptical about crypto back then and the huge volatility of the market was driving many away, Nguyen decided to take the risk for what it was worth. He followed a dollar-cost averaging investment strategy, setting aside money every day to make intelligent investments in both traditional and crypto markets. 
Risks pay off
During the beginning of the COVID-19 pandemic, the traditional markets fell on the face. As more investors diversified their portfolios to accommodate crypto, the market surged to reward early-stage crypto investors lucratively. One of the beneficiaries was Loi Nguyen. 
Nguyen took this as a call to expand his crypto portfolio and continued to pour money into BTC and ETH. Over the course of many months, he was the owner of an entire bitcoin. 
When the time is ripe
During the last leg of 2021, BTC hit its all-time high. 
"I've always wanted to own my own property to be able to live in it. Cryptocurrency allowed me to do that earlier," Mr. Nguyen says. 
Since banks don't accept cryptocurrency for the down payment yet, Nguyen had to liquidate less than half of his portfolio to enter Australia's unyielding housing market. 
Adam Flynn, the state director of real estate firm Coronis Group Victoria, recommends millennials and Gen Zs invest in cryptocurrency:
"Just get involved as soon as you've got enough of a deposit whereby any lender will finance you and there is nothing wrong with borrowing money, especially at the moment with interest rates so low as capital growth takes care of everything". 
DISCLAIMER: Not financial advice