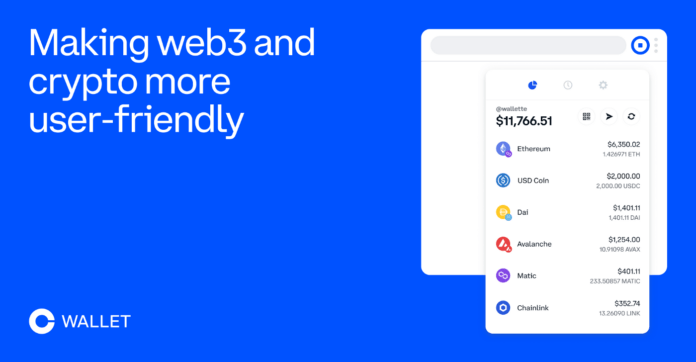 The second-largest crypto exchange, Coinbase, is stepping up its game with some new features to meet the demands of the fast-evolving industry. 
This will include the integration of user-friendly updates to Coinbase Wallet that will make it easier to manage crypto across a range of supported networks. The wallet extension will also bring native trading on decentralized exchanges and NFT collections directly to the browser.
✅ More networks
✅ DEX trading
✅ NFTs
❌ Hassle

It's web3 unlocked. Read about it in our newest blog post👇https://t.co/qFxNu5qLfM

— Coinbase (@coinbase) December 14, 2021
NFT is coming 
Coinbase is ready to acknowledge the NFT rage full-on by launching support for NFTs in the browser extension. It will enable users to bring their collections to the Coinbase Wallet extension, get a quick view of their attributes, and access popular marketplaces like OpenSea in a few clicks.
The new features are expected to go live in a few days on the latest version of the browser extension, available for download on the Chrome Web Store.
Simple, unified interface 
An increasing number of daily Coinbase Wallet mobile users have been switching their active network at least once, presumably on the lookout for cheaper and faster alternatives. In line with the mission to enhance usability, Coinbase Wallet will now show token balances in both the mobile app and desktop browser extensions. The wallet will support a range of networks including Ethereum, Arbitrum, Avalanche, Binance Smart Chain, Fantom, Optimism, Polygon, and xdai. 
In addition to that, Native DEX trading, which has been available for Wallet mobile users, will now be accessible via the Wallet extension on Web.
Coinbase launched a standalone browser extension for Coinbase Wallet in November. 
[ninja-inline id=4875]