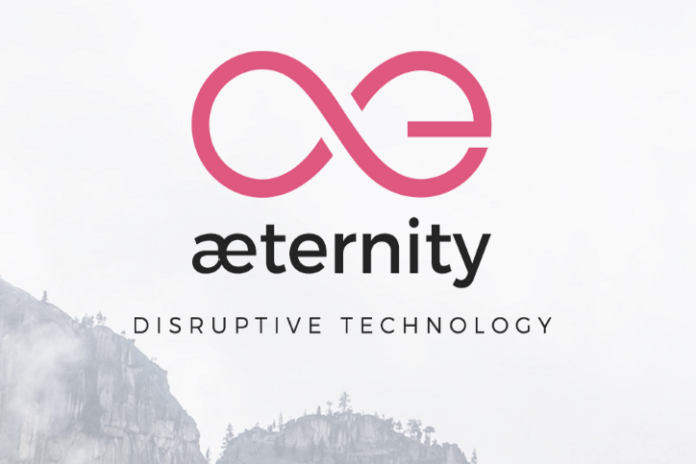 Announcement follows the recent launch of æternity Starfleet, a series of incubator and accelerator programs to support the global blockchain ecosystem
Vaduz, Liechtenstein – 20 June 2018 — æternity, the blockchain 3.0 platform designed to deliver unmatched efficiency, transparent governance, and global scalability, concluded Genesis Week, an intense program that determined which projects will advance to the next phase of development in æternity Starfleet. A series of incubator and accelerator programs, æternity Starfleet supports the global blockchain ecosystem by building a network of innovators, investors, and industry enthusiasts.
With an initial 17 teams selected, representing the countries throughout Africa and Europe. Genesis Week saw world-class experts and æternity's core team sharing their expertise and knowledge. Over the course of the week, there were practical exercises arranged to help shape concepts and networking sessions with the most innovative minds in the blockchain space. The program included classes on token economics, blockchain business model design, building an effective project roadmap and timeframe as well as developing important skills such as customer relations and pitching techniques.
The final day of Genesis Week saw the 10 most promising teams selected to advance to the next phase. The chosen projects are: TraDEXsocial, NOBLE, Tip-me, AMPnet, Ride Safe Africa, UTU technologies, BeeSmartTech, YAIR, TRIBE and Data2Honey.
Commenting on Genesis Week, æternity Chief Business Development Officer Nikola Stojanow said, "Genesis Week is a great opportunity for ambitious blockchain projects to showcase their hard work and vision. In the spirit of competition, only the most dynamic projects advanced to the next phase of development, as decided by our panel of esteemed industry experts. We look forward to supporting the chosen 10 projects as they develop and shape the future of the blockchain industry."
In an online vote with over one thousand participants, AMPnet proved to be the most popular team among the community, receiving 25% of the popular vote. The prize, presented by æternity COO Emin Mahrt, is a trip to the House of Blockchain, æternity's headquarters in Liechtenstein. The AMPnet team will have the opportunity to meet the core team, receive help and advice for building their product and spend time with the æternity community.
Yulian Asparuhov, TraDEXsocial Co-founder said, "This has been an incredibly valuable experience for the entire TraDEXsocial team. We made connections with many talented teams from all over the world and the feedback we have received from æternity will help us achieve new levels of success. We are very excited to take part in æternity Starfleet, and look forward to an exciting few weeks ahead."
Jonathan Funke, tip me Founder said, "Genesis Week was the ideal platform for us to showcase our vision, our unique offering, and our dedication to making globalization fairer for the individual. Blockchain technology ensures that your tip goes safely and directly to those that deserve it. The æternity Starfleet program provides an amazing opportunity for young entrepreneurs to make our world more direct and transparent. The spirit of collaboration and competition combine to create a dynamic environment, perfect for supporting the next generation of innovators."
æternity Starfleet has received strong interest with over 50 applications submitted from a wide range of projects in the fields of finance, AI, recruitment, renewable energy, gaming, virtual reality, IoT, agriculture, and social entrepreneurship among others. æternity Ventures will manage and oversee the global incubator and accelerator programs of æternity Starfleet. Based in Sofia, Bulgaria, æternity Ventures will also be responsible for strategic business partnerships and investments in early-stage blockchain ventures.