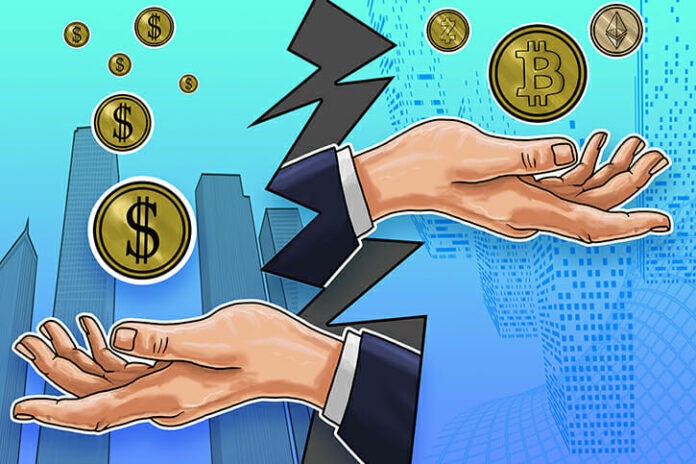 by Jerry Witkowicz and Sayed Wayzi
Previously for a startup looking to raise capital, most companies took the same route. Terms like Venture Capital, Seed Funding, Series A, B, C, & Investment Banking were common. Today we have a disruptor in the global finance industry through the power of the distributed ledger, including a popular type known as blockchain, so companies now have another option of financing through what has come to be known as an Initial Coin Offering (ICO). In 2017, blockchain startups raised more than $1 billion through traditional Venture Capital, and a whopping $5.6 billion through ICO capital. Let's take a look at the two models and compare them.
Traditional Venture Capital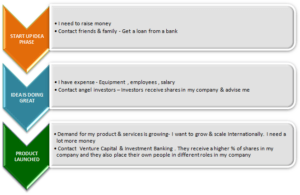 PROS
Highly regulated – safest way to invest,
Companies and products available are vetted and go through a rigorous procedure, advisors, industry contacts, networks, are all made available
A proven method that works well and brings innovative ideas to markets
CONS
Highly regulated – only accredited investors, regular investors / retail investors can not invest in a company usually until it reaches the stock market through its IPO, they will not get the same returns as an Angel Investor or Venture Capital Investor
For a company raising capital, it usually means giving away a big portion of the company with significant control to the investors since the money is flowing from them, usually leaving the founders as minority stakeholders
Initial Coin Offering
PROS
Easy to raise capital securely & fast from anywhere around the world
Previously only certain centers around the world had access to capital – now a person in a village in Pakistan can raise money
Investors now can expect higher returns like angel investors/venture capital investors when investing in a company from the early idea phase
Company founders can retain more control of the company focusing more on innovation
CONS
Investors are not sophisticated – can be scammed by companies who are only interested in raising money, there are many cases of fraud currently and this will likely continue to increase
Highly unregulated, laws are currently in the gray area, a company token is not yet understood to be a share, a currency, or another new category of assets
Extreme volatility – the ICO & blockchain startup industry is beginning to mature but is currently in its infancy, this causes extreme price fluctuations, some investors lose considerable investments
Many segments are not vetted: leadership teams, products and idea's are not vetted, the company team can have a great idea but can frequently lack the execution plan to turn it into business
Lack of Go-To-Market plan – typically startup has no business plan is in place on how the company will monetize their products or solutions. No plan for revenue will put the company at risk of failure
Traditional Venture Capital is a great way to raise money whereby startups are put to the test and those who meet the standards are taken to the next level. The new ICO (Initial Coin Offering) has the potential to change how startup companies raise money. By expanding access to investors around the world, the ICO process opens opportunities for investors of all types to participate in an ICO.
Each has its own benefits and its own drawbacks. The ideal funding mechanism would be a happy marriage between the two, safer investment, increased due diligence, higher returns, more control for founders. These are systems and processes that are currently being worked by startups and regulators.
At BenchMrkPro, we help partners, clients and regulators understand blockchain technology as a business and help startup companies introduce their blockchain products and services to the market. We are experts in setting the right industry benchmarks for blockchain technology as a business.
References:
http://www.businessinsider.com/how-much-raised-icos-2017-tokendata-2017-2018-1
If you wish to chat with us, feel free to schedule time with us Our Calendar
Jerry Witkowicz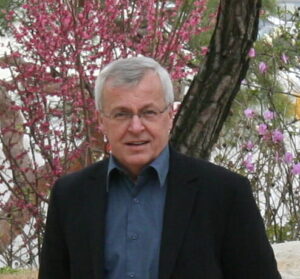 As a co-founder of BenchMrkPro, I leverage more than four decades of entrepreneurial experience in helping companies put the value of their solutions to work on behalf of their balance sheet.
linkedin.com/in/jerrywitkowicz
Sayed Wayzi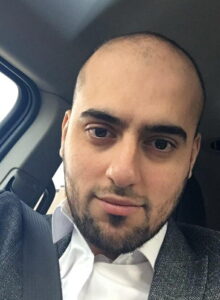 As a serial entrepreneur and co-founder of BenchMrkPro with 15 years of experience, I am passionate about helping companies bring value to their customers and growing their business.