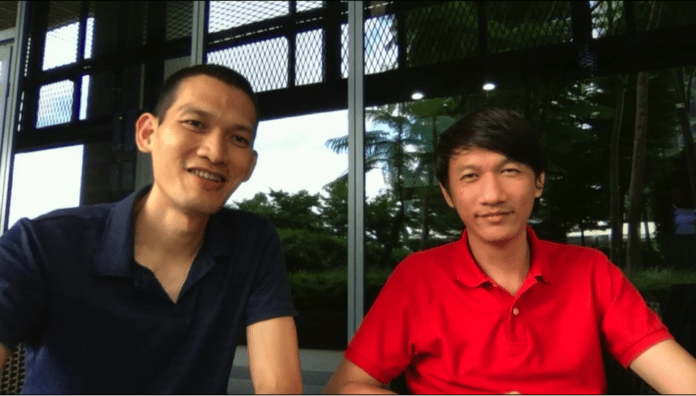 What is Xeonbit?
Xeonbit is a private digital currency for secure payment network, fully decentralized, that aims to become the most effective method for commercial payments for the eCommerce industry, solving one of the main problems that the blockchain community is facing nowadays; which is adoption. In an interview held with Mr.Richard, Technical Advisor and Mr.Nikolas, co-founder of Xeonbit, interesting information about this innovative project was shared that reflects the future of the company.
What Makes Xeonbit Different?
According to Richard, Xeonbit is different from any other project in the market due to the high level of security and privacy that their own blockchain provides, protecting both, holders and investors. Another interesting aspect about Xeonbit is the fact that, unlike many other blockchain related projects we've seen in the past, this particular company focussed its work on developing a mainnet with a mining pool and exchange before releasing the token; which proves the professionalism of the team to deliver a functional product before releasing its token.
As part of the future plans for Xeonbit, the Technical Advisor commented on the recent submission of a listing proposal of the XNS token on Binance DEX. According to Nikolas, the decision to list the XNS token on a decentralized exchange relies on the idea of protecting coin holders and investors by keeping the assets safe instead of releasing them to crypto exchanges, which are easy targets for hackers. Nikolas's modo simplifies this idea:
Not your Keys, not your Bitcoin
In addition, Xeonbit team is also currently developing a decentralized marketplace for Xeonbit (XNB) and Xeonbit Token (XNS). Xeonbit is also in discussions with companies to establish partnerships, and to develop a crypto card that would allow daily use of XNB.
The XNS Token And XNB
The XNS token is an issued token based on Ethereum ERC20 protocol created for an Initial Exchange Offering (IEO) for Xeonbit to further develop its platform. This token can be stored in compatible wallets listed on their website. Xeonbit Token (XNS) can be used in most mobile apps compatible with ERC20 and BEP2.
The XNS token should not be confused with XNB, which is Xeonbit's cryptocurrency. XNB forms part of Xeonbit's own blockchain. This Proof of Work mineable cryptocurrency was released back in 2018 and can also be stored on Xeonbit's own desktop wallet. The Xeonbit XNB protocol is similar to bitcoin mining PoW, adding more miners to the mix will eventually increase the mining difficulty, and the reward per block will also decrease over time. There is a limited amount of XNB (~18,4 million) to ensure inflation rates over time.
Security And Privacy Features
According to Richard, one of the main reasons why Xeonbit developed its own blockchain, instead of relying on Ethereum's protocol, was to ensure the highest level of privacy and security possible. This versatile blockchain allows for people to either do mining for their own profit or simply benefit from the platform. A key privacy and security feature Xeonobit offers are the ring signatures, a feature that guarantees the privacy of both senders and receivers, by mixing signatures attached to each transaction in the node's pool, making transactions untrackable.
Cryptocurrencies are only used in a small percentage of e-commerce related transactions and Xeonbit aims to become the preferred cryptocurrency of these platforms, providing a secure payment method. If you wish to know more about Xeonbit, make sure to visit their website.