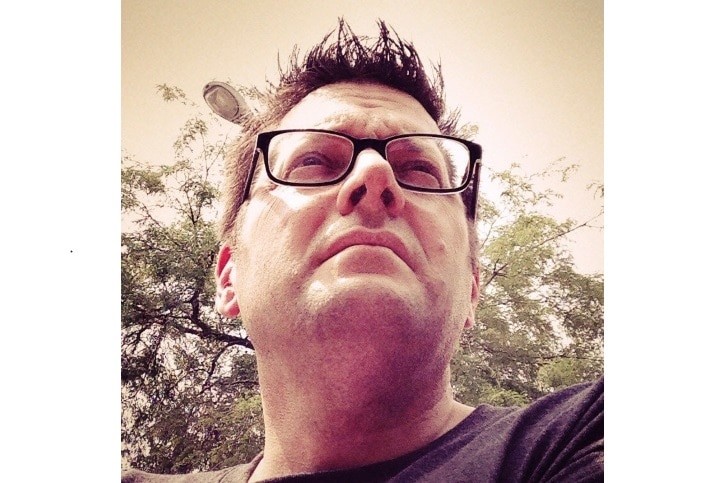 Is Grant Gulovsen Your Next ICO Legal Advisor?
Meet Grant Gulovsen. Behind the unique name (the only one on the planet, he suspects) lies a wealth of expertise in law that has led to his being a regular advisor to ICOs in the legal and regulatory arena.
We ran a Q&A with Grant to find out more about how he found himself in this industry and how he engages with his projects.
What is your background briefly?
I was born in New York City, moved around quite a bit growing up but my family finally settled in the American Midwest. I earned my bachelor's degree from Trinity University in San Antonio, Texas, majoring in philosophy and minoring in computer science. Then I served in the U.S. Army from 1991 to 1994, including a tour in Somalia as part of Operation Restore Hope. I received my law degree, magna cum laude, in 1998 from the University of Illinois College of Law then spent over a decade working at a civil litigation firm, where I handled a wide variety of cases and eventually became a partner in the firm. In 2015 I left to co-found Antipodal Talent 美中人才, (antipodal.com) which is a talent management agency for Chinese Internet celebrities.
Does it seem like a logical step to go from this background to what you do now?
Yes and no. I became interested in Bitcoin in 2013 for the same reason that most other people became interested but got out after the market tanked in 2014 (big mistake in retrospect but a valuable lesson nonetheless). Also, since I was the only lawyer at Antipodal Talent, I regularly handled the entertainment, employment, contract, corporate and intellectual property law matters that came up, all of which are things I advise my existing clients about.
Give a one-minute pitch for what you are doing now?
I am currently a Member of International Blockchain Consulting Group's Blockchain Leadership Team (ibcgroup.io/team) where I regularly advise ICOs about U.S. Securities and FinCEN regulations and provide intellectual property and corporate legal support, as well as several other things which would exceed the one minute time limit.
Why did you get involved with advising ICOs?
As I started reading whitepapers back in mid-2017 I realized that there was a very obvious dearth of qualified legal advisors in the space.
Why do you think ICOs are such a powerful idea?
I don't necessarily see ICOs as powerful since an ICO is nothing more than a fundraising mechanism. That being said, I see the enormous potential for blockchain and DLT projects which are being funded via those ICOs (and other methods). It's learning about the projects and working with the incredible teams that I find most rewarding.
How can people find out more about the ICOs you advise & your work?
My role in all the blockchain and DLT projects I work with is as a hands-on legal advisor. I also provide guidance on marketing strategy, etc. but I generally don't engage in direct promotion of any of the projects I'm working with as that would detract from what I'm actually being paid to do. That being said, I keep my LinkedIn profile updated with all of the projects I'm working with so that would be the best place to find that information.
How can people contact you & learn more about you?
My near-universal social media handle is @gulovsen (even in China) but the best way to contact and learn more about me is to connect with me on LinkedIn. I believe I am the only human being on the planet with the name "Grant Gulovsen" so I should be easy to find and all my direct contact information is located there so please feel free to reach out.