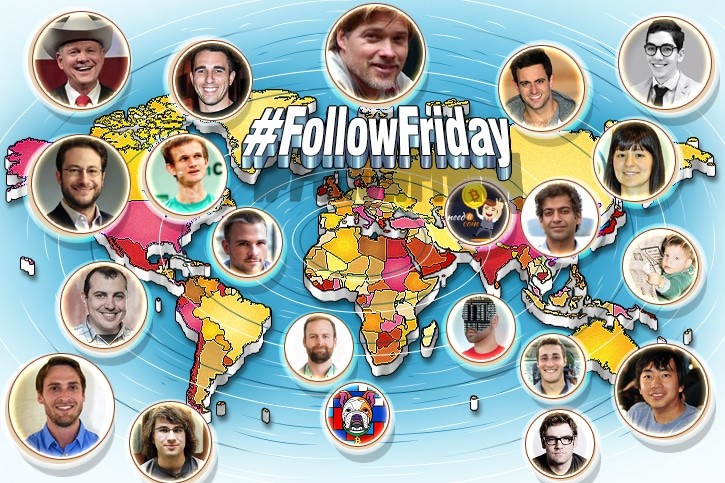 by Seamus Flynn
With the crypto world moving so fast and cutting-edge innovation moving 24/7, how can we keep up with what is really going on with the latest tech and what is going to unfold over the next two to five years? Let me take you into the world of Crypto Twitter. Crypto Twitter uses a hashtag #FF or #FollowFriday to say thank you to those you follow and have gained insight from. It also helps people new to Crypto Twitter find new quality people to follow. This takes you further down the rabbit-hole and often widens your net of interesting people to follow. Here are my 21 #FF and why you should follow them: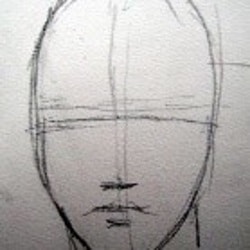 Naval @naval
Naval Ravikant is an active Angle Investor, having invested is such companies as Uber and Twitter among others. Naval's tweetstorms, where he lays out his thinking on a subject are amazing and insightful. He also retweets and actively engages in thoughtful conversations about where we are, where we are going and how this whole thing will unfold. There is often more to think about in some of his tweets then in many of the New York Times bestseller books that we have on our shelves.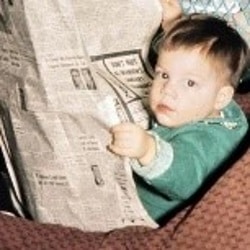 Nick Szabo @nickszabo4
Nick Szabo is a computer scientist, legal scholar and a cryptographer who designed BitGold in 1998. Many believe that BitGold was the precursor to Bitcoin. His writings are vast and his thought on the history of money are a great read. He developed the phrase and concept of Smart Contracts which are at the forefront of the Crypto world.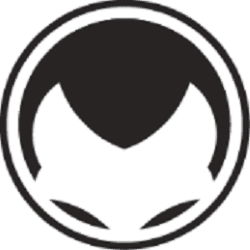 Andreas M. Antonopoulos @aantonop
Andreas has been talking and teaching about Bitcoin since 2012 and very few in the world have educated more people about Bitcoin. His book, The Internet of Money, which is a collection of his talks, is where I started understanding Bitcoin and crypto. He is revered in the crypto community and rightly so.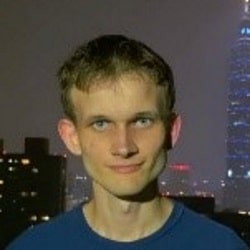 Vitalik Buterin @vitalikButerin
Vatalik co-founded Ethereum, the leading smart contract platform with Dr Gavin Woods and Joseph Lubin among others. He is one of the leading thinkers in this space and is working on multiple scaling solutions for the Ethereum platform to fulfill its real-world ambitions and transaction speeds. Vatalik is often a cool head in the face of crazy crypto valuations (Ethereum market cap at over 60 billion) and pricing fluctuations and was recently quoted as saying: 'If you're trying to figure out where to store your life savings then traditional assets are still your safest bet.'
Ari Paul @AriDavidPaul
Ari is the CIO of Cryptocurrency Hedge fund Blocktower Capital. He was portfolio manager for the university of Chicago looking after their $8 billion endowment. Ari is a great follow as he asks lots of questions and gets into conversations where you will learn a great deal. He believes in fleshing out a theory and is happy to be corrected, which you don't find every day.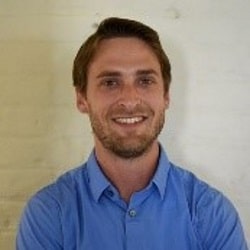 Chris Burniske @cburniske
Chris is co-founder of Placeholder Ventures, a crypto specific investment firm. He is also co-author of Cryptoassets: The Innovative Investor's Guide to Bitcoin and Beyond. His book takes a good look at how to price a new asset class such as crypto assets. He also enjoys putting his thoughts out there on Twitter and brings a semi-traditional approach to the crypto evaluation world.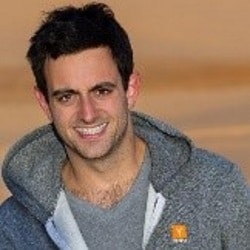 Stefano Bernardi @stefanobernardi
Stefano publishes Token Economy with Yannick Roux on a weekly basis which is a recap of the biggest happenings in cryptocurrency and decentralized computing space. There is just so much info in Token Economy that you must take your time, grab a coffee and get stuck in.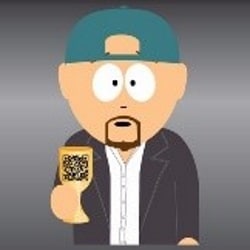 Ryan Selkis @twobitidiot
Ryan is the founder and CEO at Massari, an open-source data library that helps researchers, investors and regulators make sense of the crypto industry. He was on the founding team of the Digital Currency Group and his writings are a must-read in crypto.  He is a prolific writer and is not afraid to share his views on any crypto-related subject.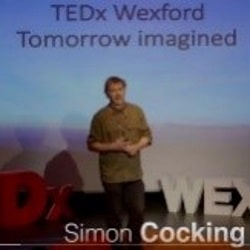 Simon Cocking @simoncocking
Simon is the editor in chief at CryptoCoin.news and senior editor at Irish Tech News. He has a deep understanding of the crytpo space and publishes a huge amount of information about crypto and emerging technology. You will have your hands full keeping up with Simon's output and will be better informed for it.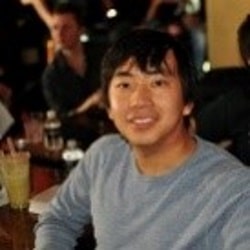 Sizhao Yang @zaoyang
Sizhao is co-founder at BetterWorks and co-created Farmville and MyMiniLife. He is an angel investor and thought leader. His tweetstorms are fantastic and thoughtful and he has a far-reaching understanding of how the underlying technology will mature and what this will mean for businesses and consumers alike.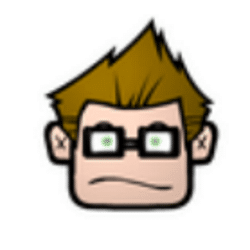 Chris Dixon @cdixon
Chris is a general partner at legendary VC firm Andreesen Horowitz. He was a personal investor in companies such as Kickstarter, Stripe and Pinterest and co-founded a bunch of companies such as Hunch and SiteAdvisor. Chris has written some brilliant articles about blockchain development and why decentralization matters. He is a thought leader and has a long-term view on where this technology revolution is taking us.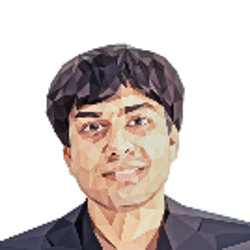 Maher Roy @MaherRoy
Maher is a biochemical engineer and blockchain expert. He is co-host of Epicentre with a podcast with Brian Crain and Sabastian Couture, where they discuss everything blockchain-related and dissect complex cutting-edge projects. He has a natural curiosity and can reduce complex theories into understandable bite-sized chunks which he takes his audience through step by step. For those of us that can get lost in a 60-page white paper, Maher makes it all a lot more accessible and understandable.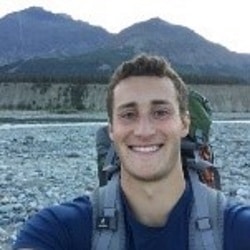 Noam Levenson @noamlevenson
Noam is founder and CEO at Eden Block, an investment and research company within the blockchain space. Noam is very active on Twitter and writes some fantastic articles about early projects in the blockchain space. Noam likes to get under the hood of an early project and does a great job of explain the proposition involved.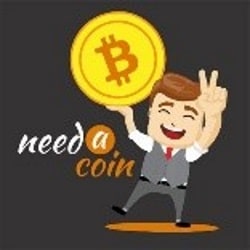 Needacoin @needacoin
Needacoin is often regarded as the Godfather of Altcoins (not Bitcoin) and has an amazing appetite for researching and finding low cap gems. He has been in the space since 2013 and is one of the most liked and respected OGs on Crypto Twitter. Needacoin says he treats his Bitcoin as minions that go out into the Altcoin market and bring him back more Bitcoin. His work ethic is ferocious and his attitude is first-class and he is a real leader in the Crypto Twitter world.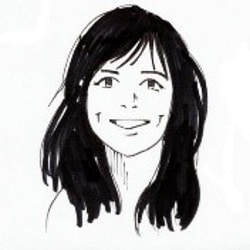 Elizabeth Stark @starkness
Elizabeth is co-founder and CEO of Lightning Labs. She was entrepreneur in residence at Stanford X and an advisor to a whole range of companies in various cutting-edge technologies. Lightning Labs have worked on the development of the Lightning Network, which is one of the most eagerly-awaited developments in the crypto space as it has the potential to scale Bitcoin to the level where it can handle worldwide adoption. It is still early in its development but surely a story to follow and keep up with.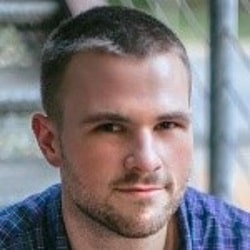 Taylor Pearson @TaylorPearsonMe
Taylor is an author, essayist and entrepreneur. He puts a large amount of content directly into his tweetstorms and they cover a wide range of topics and are always worth a read. He brings original content into his tweets and will open your mind up to where this is all going.
Panama Crypto @panama_Tj
Panama publishes fantastic interviews with well-know crypto personalities and interesting projects. He publishes a wealth of information for anyone looking to get started in crypto and understand the people and landscape. There is so much going on in the fast-moving crypto world it is very useful to learn lessons from the people who have done it all before and perhaps learn from their mistakes too.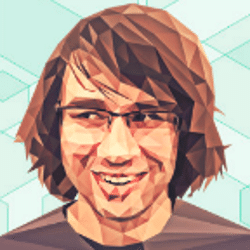 Vlad Zamfir @VladZamfir
Vlad is a researcher for the Ethereum Foundation and is lead developer on Casper protocol upgrade for the Ethereum network. If successful, Casper will move Ethereum from a Proof of Work system to a Proof of Stake system. He is amazingly accessible on Twitter and happy to work through protocol theories with anyone who tweets him. The content in these tweet threads is amazing and he has an open-minded approach which leads people to question and tease out these theories.
Nic Carter @nic_carter
Nic is editor of CryptoFundamental and creator of Coinmetrics.io. He has an investment background and likes to pour a cold dose of uncommon sense onto crypto valuations and the euphoria in general. He is a much-needed counter-weight to the general bullishness and lack of rigor that is often found in an emerging asset class such as crypto.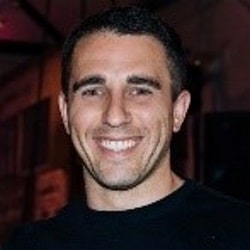 Anthony "Pomp" Pompliano @APompliano
Pomp is an investor, entrepreneur and co-founder and managing partner at Full Tilt Capital. His Twitter bio says: 'Crypto capitalist hell-bent on tokenizing the world.' I enjoy his writing about tokenized securities and the impact they will have on the overall ecosystem. With an asset class this young and technology moving so fast, Pomp is a must-follow on Twitter.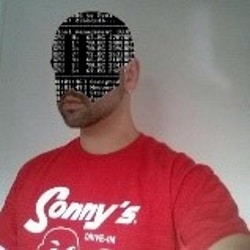 Notsofast @notsofast
If there is one person that has taught me more than anyone else in this space its @notsofast. His teachings on crypto security are the starting point for any sensible person getting into crypto. He is respected by almost everyone in the Crypto Twitter sphere, OGs (Original Gangsters, the name given to traders and investors who have been through the crypto market cycles for years) and Noobs (new people) alike. He is an Altcoin miner and advisor to many projects. He spends a lot of time teaching Noobs about crypto and calling out bad actors. If you are looking for someone to take you down the rabbit-hole, @notsofast is the safest pair of hands for the job and will blow your mind with his long-term thoughts on the space.
Remember to check out who they follow and interact with and you will find some real gems.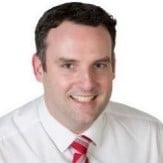 Seamus Flynn @seamdan– I am interested in the emerging technology of Blockchain, AI and how it all unfolds.