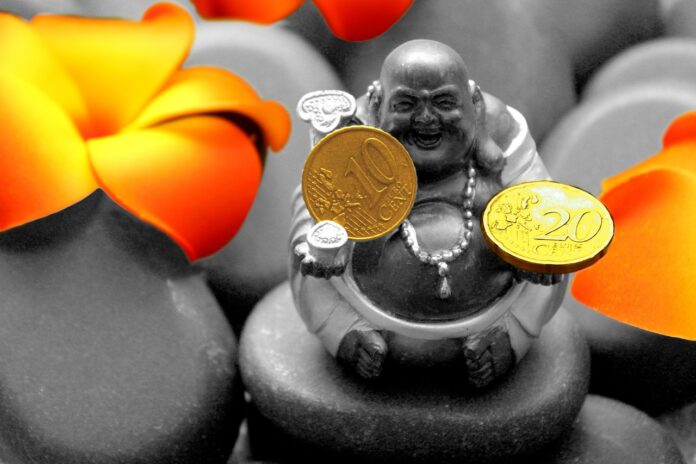 China's increasingly bullish stance on blockchain technology is evolving at a substantial rate. The People's Bank of China (PBoC) has added to the national fervor surrounding the nascent tech by praising its use within the finance sector.
A call to arms by China's Premier, Xi Jinping, urging the adoption of blockchain has seen a rampant upswing in the number of tech initiatives within the people's republic. Since the now-celebrated speech, on October 25, Provinces all over China have heeded the call to "seize the opportunity" afforded by Bitcoin's underlying technology.
The PBoC is the latest institution to jump on the blockchain bandwagon. Within a joint statement alongside Shanghai's commerce commission, the Shanghai headquarters of the PBoC acknowledged blockchains' role solving irregularities in trade finance. According to a report by Reuters, the statement also highlighted blockchain's ability to authenticate trades, reduce financial risk within financial institutions, and moderate costs for importers and exporters.
A U-Turn on Cryptocurrency?
This latest development follows China loosened grip on the cryptocurrency mining industry. A finalized version of the "Industrial Structure Adjustment Guidance Catalogue" – a list of sectors that China's National Development and Reform Commission (NDRC) plans to reform, encourage or eliminate – was notably missing Bitcoin mining.
This huge omission could only mean one thing: Bitcoin mining has been spared from "elimination," for now, at least.
1/ BREAKING Crypto mining is no longer "to be eliminated" in China. Today, the gov't released "Industrial Structure Adjustment Guidance Catalogue". Crypto mining, which was listed in the draft in April as an industry to be eliminated, is no longer in the list pending elimination.

— cnLedger (@cnLedger) November 6, 2019
This follows a previous catalog released by the NDRC back in April, slotted cryptocurrency mining within the eliminate category. No doubt Bitcoin miners all over the country are breathing a sigh of relief.
Coinciding somewhat surreptitiously with this latest crypto-mining development is a recent suggestion for Sichuan – China's biggest producer of hydroelectricity – to embrace crypto mining companies.
The recommendation came from Jiang Yang, the former vice-chairman of China's Securities Regulatory Commission. According to the South China Morning Post, Yang highlighted the potentialities that the power-hungry mining industry might afford to the province.
"Sichuan should study further about how the province's cheap hydropower resources can attract digital currency-related businesses," Yang noted.
Sichuan is one of China's biggest producers of energy due to its highly effective hydroelectric plant. Incredibly amid the rainy season, Sichuan cites tariffs as low as $0.02 per kWh, making the province a perfect set-up for cryptocurrency miners and businesses looking for cost-effective energy.