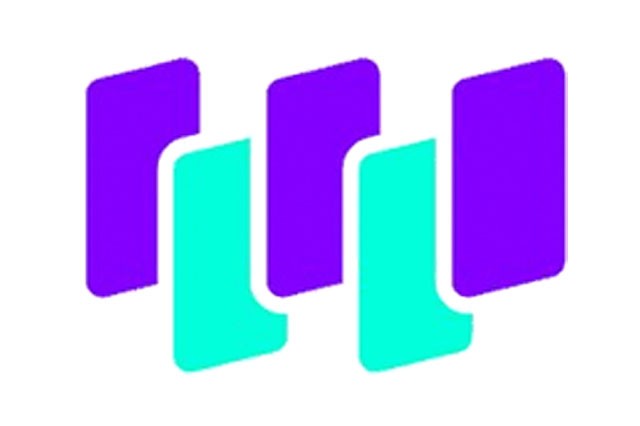 Price Action
Since last week, Waltonchain's price went up by 77.89%. It is above its 20 day moving average by 38.38%, so it's very far away. Waltonchain's bullish momentum, based on its distance from its 20 day moving average, is well above average relative to its peers, and thus may be a sign the market for the coin is overheating and due to correct downwards. In terms of volatility, Waltonchain exhibits greater price volatility than approximately 93% of coins in our index, so bear that in mind if you decide to trade it. Looking ahead, if the upcoming week mirrors the volatility of three past three weeks, the price range for Waltonchain in US dollars is expected to be between $0.9123367 and $2.774563.
Where to trade Waltonchain (symbol: WTC): Gate, Yobit, Binance, DDEX, Ethfinex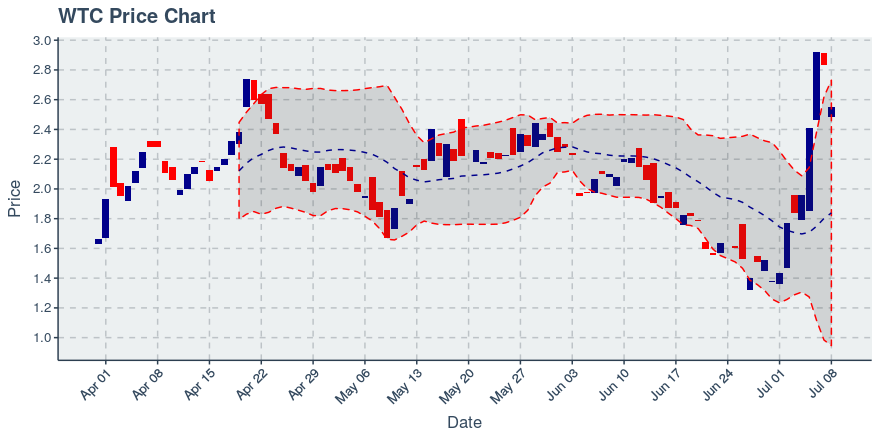 Volume Update
In the span of the preceding 7 days, Waltonchain's daily volume, in terms of its own unit of currency, has fluctuated between 898,204.4 and 43,443,885. Looking back over past 21 days, the trend in both volume and price have clearly been up. Waltonchain experienced a turnover rate of about 34.68% over the past week, which means that is the percent of its available money supply that is traded daily. Its trading turnover percentage is higher than about 93.14% of the coins we're tracking, so it's far above average and thus a good coin for those interested in active trading or being able to get out of the market if they need to.
Engagement Update
Waltonchain saw the number of wallets holding its coin go from 28,024 to 27,965 over the past week — a change of -0.21%. As for overall transactions, they increased from 191,078 to 193,547 — an increase of 1.29%. This translates to a combined engagement growth rate of 1.08% for Waltonchain — which is higher than 32.35% of the cryptocurrencies we're reporting on. This could indicate that its change in engagement is below average, at least on a percentage basis.
Technology Development Status
Waltonchain currently has 10 public repos on GitHub, with the oldest one clocking in at 1.22 years young. The last recorded update to its public repositories was within the past week which is not bad, as the coin is still being updated routinely. Waltonchain's repos that are visible to the public collectively have 25 watchers — that's more than only 21 % of the 100 similar coins in our index. The coin has 3 outstanding issues in the backlog awaiting to be addressed by the core development team. Relative to the number of watchers it has, though, its open issues count is fairly mediocre. We consider the GitHub open issue/watcher ratio as a potential indicator of the healthiness of a coin's software development process, and for Waltonchain we see that its issue/watcher ratio looks healthier than 41% of similar coins in our index.
Waltonchain News and Commentary
The top 3 themes being discussed about Waltonchain in the past week are listed below. If available, we added an excerpt from the article to help give a taste of what it is about.
Waltonchain Q2 2019 Work Progress – Waltonchain_EN
So Waltonchain Updated Their Mining Algo.. What Does
Waltonchain Announces Team Token Lockup Extension for
Excerpt:
Waltonchain will create an open, fair and just procedure for the community to select quality applied blockchain projects to realize high-speed development of the ecosystem;…The vision of Waltonchain is for the establishment and promotion of community autonomy as well as development of applied blockchain projects leveraging efforts of the whole community.
Where to Buy
You can trade Waltonchain, listed under the symbol WTC, through the following exchanges: Gate, Yobit, Binance, DDEX, Ethfinex.
Article by SixJupiter