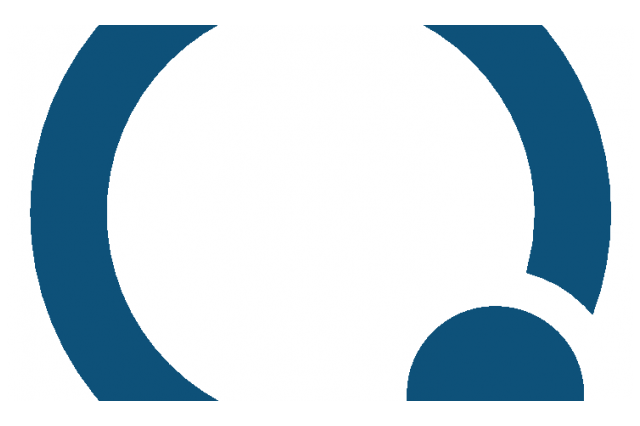 Qubitica Price Update
Qubitica's current price, at the time of this writing, is $32 USD, down by approximately 1.51% from the day prior. Yesterday's down day is a reversal of the day before it; in terms of trend, though, note that the current price is now 7.67% below its 20 day moving average, and is currently in a down trend over the past 14 days. Qubitica's expected trading range — as forecasted by the Bollinger bands indicator, which determines a range based on momentum and volatility over the past two weeks — is between $29.52768 and $39.79032. Given its boundaries, rangebound traders may find it compelling to entertain buying, as we are nearer to the bottom of the range.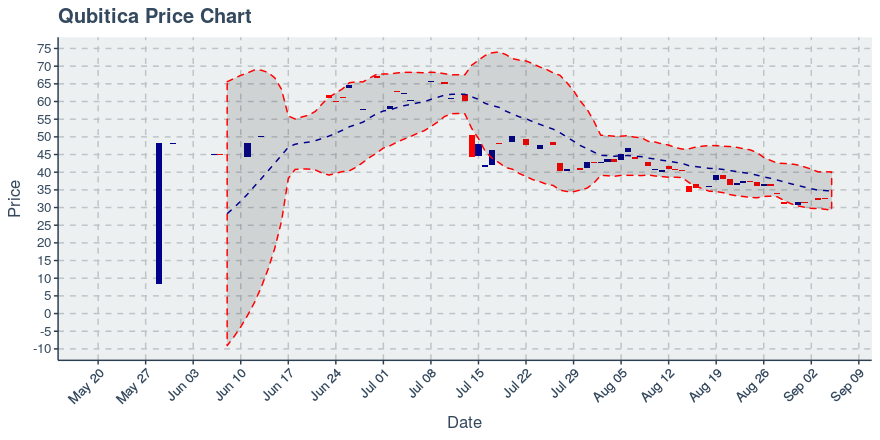 The currency's market cap currently stands at $67 million US dollars.
Straight Off the Chain
85 transactions amongst holders of Qubitica occurred yesterday. As for the number of holders, yesterday saw the number of wallets holding Qubitica increase by 5. If we observe percentage growth in holders and transfers, we find that Qubitica ranks 2 out of the 29 Ethereum tokens we are tracking.
Observing Qubitica's Richest Wallets
Of the coin's total money supply, the richest 1,0000 wallets currently own 99.77%.
How Active are the Software Developers?
The last activity date on Qubitica's GitHub repository was August 20, 2019, or about 16 days ago. To understand how code development is progressing, we observed the growth rates in the number of open issues and the number of users following Qubitica on GitHub; we found no growth in both of those metrics over the past 30 days, suggesting code is either being maintained elsewhere or code development as stopped.
The Latest on Qubitica and Social Media
Twitter appears to be the most popular place to follow the company, and thus may be worth monitoring. Here is the Twitter page for Qubitica.
Article by SixJupiter