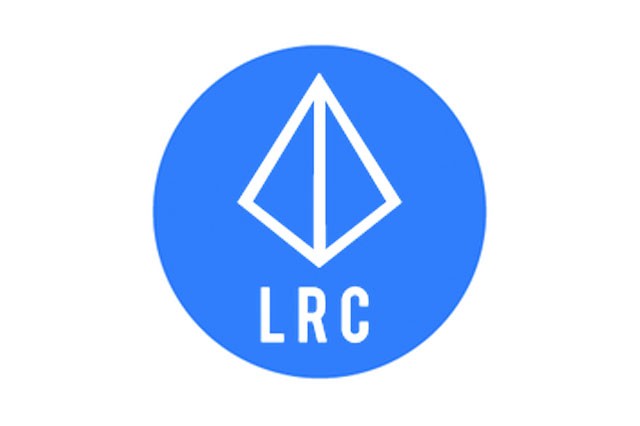 Price Action
Over the past week, Loopring saw its price go up by 10.56%. It is above its 20 day moving average by 12.58%, so it's somewhat away. Loopring's bullish momentum, if assessed by its distance from its 20 day moving average, is roughly middle-of-the-pack relative to the cryptos we're tracking. Now when considering volatility, Loopring is more prone to sizable price moves than 33% of coins in our index, so it's notably less volatile than the other cryptocurrencies we're monitoring. If volatility over the past three weeks is any indication of what's to come, we can expect Loopring to bounce between 0.05283738 and $0.07362962 US dollars per coin.
Where to trade Loopring (symbol: LRC): Gate, Yobit, Binance, Ethfinex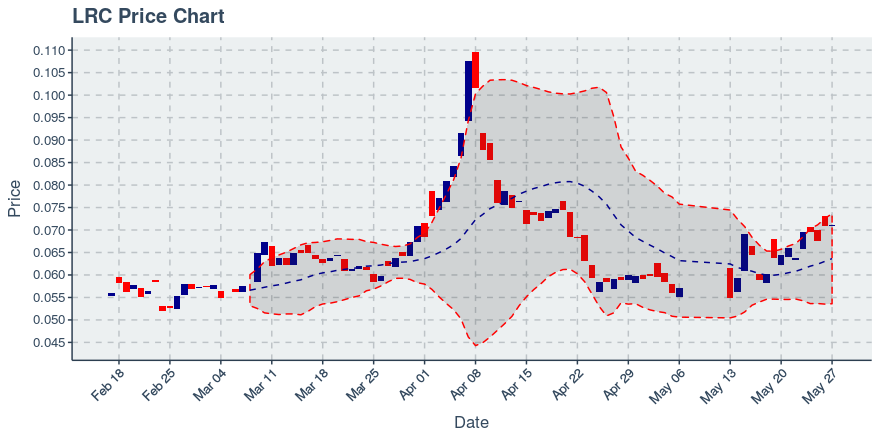 Volume Update
In the span of the preceding 7 days, Loopring's daily volume, in terms of its own unit of currency, has fluctuated between 3,016,674 and 22,567,067. Looking back over past 21 days, the trend in volume is not clear, though price is marching upwards. The past 7 days saw Loopring's trading turnover — meaning the percentage of its available supply that was traded — come in at 1.57%. Its trading turnover percentage is higher than about 42.42% of the coins we're tracking, so it's middle-of-the-pack; investors/traders may thus wish to consider their liquidity requirements to make sure the coin matches their needs and their expected trading volume.
Engagement Update
Loopring saw the number of wallets holding its coin go from 71,651 to 71,670 over the past week — a change of 0.03%. As for overall transactions, they increased from 511,158 to 511,268 — an increase of 0.02%. This translates to a combined engagement growth rate of 0.05% for Loopring — which is higher than 5.41% of the cryptocurrencies we're reporting on. This could indicate that the coin's usage is not growing much at all.
Technology Development Status
Loopring currently has 30 public repos on GitHub, with the oldest one clocking in at 1.93 years young. The last recorded update to its public repositories was within the past week which is not bad, as the coin is still being updated routinely. Loopring's public repos now have 301 which is below average relative to its peers; that's more than only 37 % of the 100 similar coins in our index. The coin has 67 issues reported across its public repositories. In comparison to the number of watchers it has, though, its open issues count is a bit below average, and thus potentially concerning. We view the ratio of open issues on Loopring's GitHub repos relative to the number of developers who follow its repos as a way to quantitatively assess the health of a coin's software development processes, and for Loopring we see that it fares better than only 31% of the coins we group Loopring in.
Where to Buy
You can trade Loopring, listed under the symbol LRC, through the following exchanges: Gate, Yobit, Binance, Ethfinex.
Article by SixJupiter