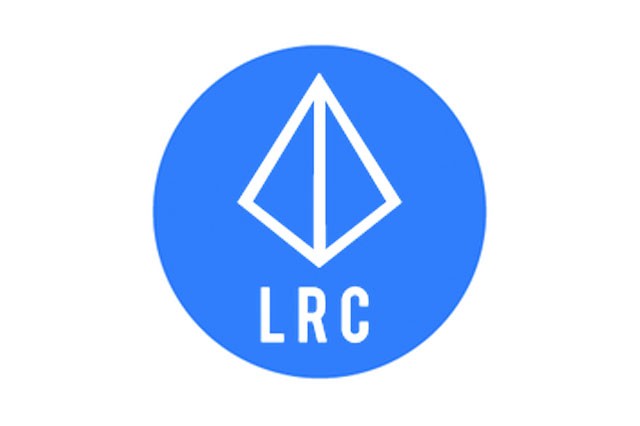 Price Action
Since last week, Loopring's price went down by -1.06%. It is above its 20 day moving average by 4.74%, so it's slightly away. Loopring's bullish momentum, determined by its distance from its 20 day moving average, is roughly middle-of-the-pack relative to the cryptos we're tracking. In terms of volatility, Loopring exhibits greater price volatility than approximately 35% of coins in our index, so it's notably less volatile than the other cryptocurrencies we're monitoring. Looking ahead, if the upcoming week mirrors the volatility of three past three weeks, the price range for Loopring in US dollars is expected to be between $0.05874139 and $0.07293761.
Where to trade Loopring (symbol: LRC): Gate, Yobit, Binance, Ethfinex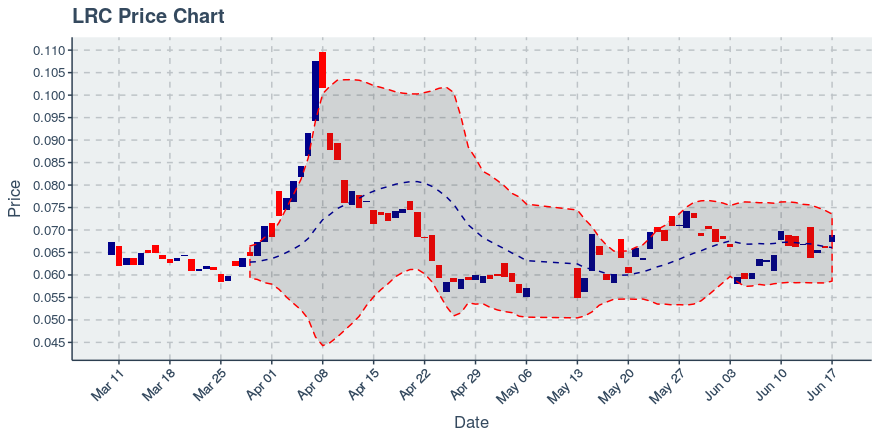 Volume Update
In the week prior, the daily volume for Loopring has ranged between 8,056,900 and 22,063,728 currency units. Over the past three weeks, the trend in volume,like the trend in price, is choppy and does not reveal a clear direction. Loopring experienced a turnover rate of about 1.34% over the past week, which means that is the percent of its available money supply that is traded daily. Its trading turnover percentage is higher than about 42.86% of the coins we're tracking, so it's middle-of-the-pack; investors/traders may thus wish to consider their liquidity requirements to make sure the coin matches their needs and their expected trading volume.
Technology Development Status
Loopring currently has 30 public repositories on GitHub, with the oldest one now 1.99 years young. The last recorded update to its public repositories was within the past week which is not bad, as the coin is still being updated routinely. Loopring's public repos now have 302 which is about average compared to other similar coins; that's more than approximately 56 % of coins in its index. The coin has 67 issues reported across its public repositories. In comparison to the number of watchers it has, though, its open issues count is a bit below average, and thus potentially concerning. We view the ratio of open issues on Loopring's GitHub repos relative to the number of developers who follow its repos as a way to quantitatively assess the health of a coin's software development processes, and for Loopring we see that it fares better than only 29% of the coins we group Loopring in.
Loopring News and Commentary
The top theme being discussed about Loopring in the past week is listed below. Where available, we included a snippet of the article that we thought might be interesting.
DEX Deep Dive: Loopring Decentralized Exchange
Key Extract:
Furthermore, ring orders divide Loopring from other decentralized trade conventions….There are a few key takeaways from Loopring that discriminates it from decentralized trades and other decentralized trade conventions….As of now decentralized exchange conventions based on blockchain exist….When an order is placed on Loopring.io from a wallet, it signs up with one's private keys and sends a command to the loopring smart contract that is to trade tokens when requirements are met….One such case of a decentralized exchange platform is 0x (ZRX Like Loopring, it enables requests to be prepared off-chain and exchanges to get settled on chain, however, 0x doesn't attract from different trades to look after liquidity….Loopring token is one such activity and ERC 20 convention based Ethereum token and explicitly is prestigious for its decentralized trade just as programmed execution system.
Where to Buy
You can trade Loopring, listed under the symbol LRC, through the following exchanges: Gate, Yobit, Binance, Ethfinex.
Article by SixJupiter