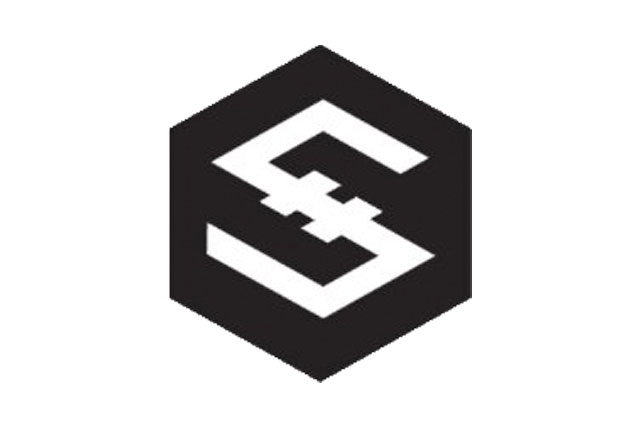 Price Action
In the week prior, the price for IOS token went up by 3.78%. It is above its 20 day moving average by 1.38%, so it's fairly close. IOS token's bullish momentum, if assessed by its distance from its 20 day moving average, is roughly middle-of-the-pack relative to the cryptos we're tracking. Now when considering volatility, IOS token is more prone to sizable price moves than 54% of coins in our index, so it's volatilty is about what you'd expect for a cryptocurrency in our index. If volatility over the past three weeks is any indication of what's to come, we can expect IOS token to bounce between 0.01031066 and $0.01350034 US dollars per coin.
Where to trade Iostoken (symbol: IOST): Yobit, Binance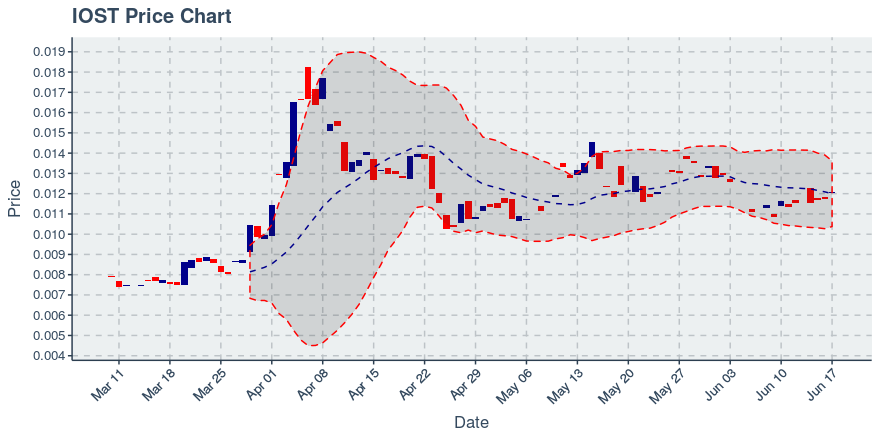 Volume Update
Over the past week, IOST saw its daily volume range between 69,470,299 and 925,728,980 units of its own currency. Looking back over past 21 days, both price and volume have been declining. Over the past week, IOST saw its trading turnover — which we define as average daily trading volume divided by circulating supply — register at 2.62%. Its trading turnover percentage is higher than about 52.04% of the coins we're tracking, so it's middle-of-the-pack; investors/traders may thus wish to consider their liquidity requirements to make sure the coin matches their needs and their expected trading volume.
Engagement Update
The number of wallets holding IOS token went from 42,601 to 42,664 in the past week, marking a change of 0.15%. In terms of blockchain-recorded transactions made by these wallets since their inception, that number changed from 284,607 to 285,116, which translates to growth of 0.18% for the week. IOS token's combined growth rate — meaning the sum of its growth rate in holders and transactions — is 0.33% which puts it ahead of 28.57% of the coins in our index. This could indicate that its change in engagement is below average, at least on a percentage basis.
Technology Development Status
At the moment, IOST has 30 repositories open to the public on GitHub, with the oldest one now being 1.21 years young. Its most recent public update was within the past day, which is pretty good, as it suggests the coin is still under active and rapid technical development. IOST's repos that are visible to the public collectively have 633 watchers — specifically, that's more than 65 % of the top 100 coins we're looking at. The coin has 48 outstanding issues in the backlog awaiting to be addressed by the core development team. Its number of watchers, when viewed against its open issues count, is fairly mediocre. We consider the GitHub open issue/watcher ratio as a potential indicator of the healthiness of a coin's software development process, and for IOST we see that its issue/watcher ratio looks healthier than 58% of similar coins in our index.
Where to Buy
You can trade Iostoken, listed under the symbol IOST, through the following exchanges: Yobit, Binance.
Article by SixJupiter