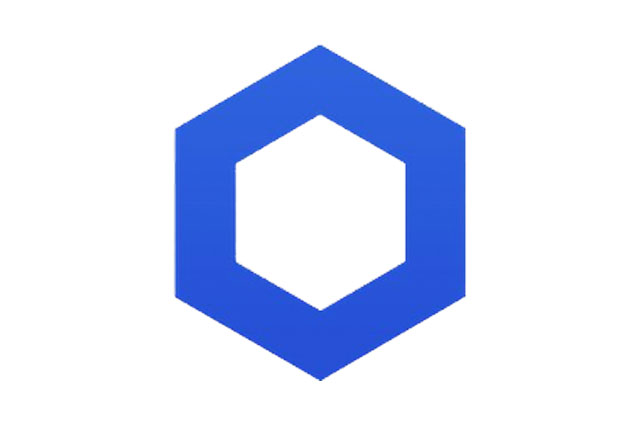 Price Action
In the week prior, the price for ChainLink went up by 16.41%. It is above its 20 day moving average by 25.91%, so it's very far away. ChainLink's bullish momentum, determined by its distance from its 20 day moving average, is well above average relative to its peers, and thus may be a sign the market for the coin is overheating and due to correct downwards. Regarding volatility, ChainLink is more volatile than roughly 95% of coins in our index, so bear that in mind if you decide to trade it. Looking ahead, if the upcoming week mirrors the volatility of three past three weeks, the price range for ChainLink in US dollars is expected to be between $0.3550509 and $0.7099891.
Where to trade Chainlink (symbol: LINK): Gate, Yobit, Binance, DDEX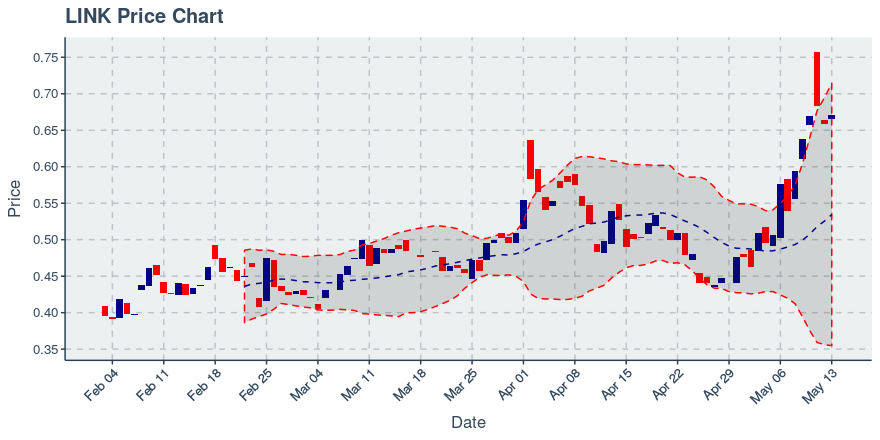 Volume Update
In the week prior, the daily volume for Chainlink has ranged between 1,130,643 and 23,753,510 currency units. Looking back over past 21 days, the trend in both volume and price have clearly been up. The past 7 days saw Chainlink's trading turnover — meaning the percentage of its available supply that was traded — come in at 3.53%. Its trading turnover percentage is higher than about 69.39% of the coins we're tracking, so it's above average and thus will have enough liquidity for many investors/traders.
Engagement Update
ChainLink saw the number of wallets holding its coin go from 27,398 to 27,550 over the past week — a change of 0.55%. And in regards to cumulative transactions logged on the blockchain, they went from 196,925 to 200,565, which amounts to a change of 1.85%. This translates to a combined engagement growth rate of 2.40% for ChainLink — which is higher than 61.11% of the cryptocurrencies we're reporting on. This could indicate that the coin's engagement is growing at an above average rate.
Technology Development Status
Chainlink currently has 30 public repositories on GitHub, with the oldest one now 2.65 years young. Its most recent public update was within the past day, which is pretty good, as it suggests the coin is still under active and rapid technical development. Chainlink's public repositories collectively have a total of 655 watchers, which is about average compared to other similar coins; that's more than approximately 56 % of coins in its index. The coin has 14 total outstanding issues across all 30 of its public repositories on GitHub. Its number of watchers, when viewed against its open issues count, doesn't seem like something to worry about. To put the situation in context, Chainlink has a better issue/watcher ratio on its GitHub than 91% of similar coins we're tracking.
Chainlink News and Commentary
Over the past week, we found one link about Chainlink that we thought was particularly interesting. Where available, we included a snippet of the article that we thought might be interesting.
Chainlink — New listing on Loopex – Loopex
Excerpt:
Since blockchains cannot access data outside their network, oracles are needed to function as data feeds in smart contracts.
Where to Buy
You can trade Chainlink, listed under the symbol LINK, through the following exchanges: Gate, Yobit, Binance, DDEX.
Article by SixJupiter