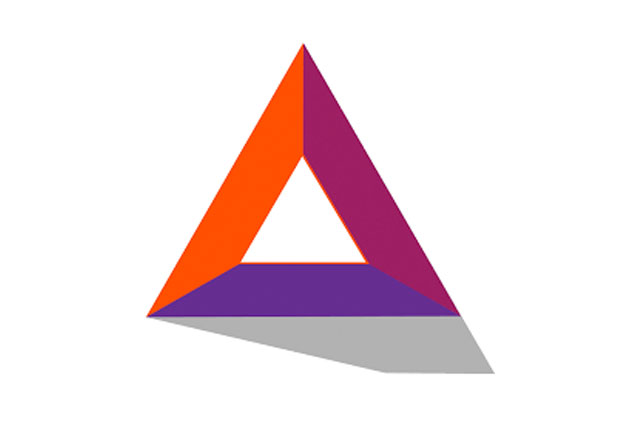 Basic Attention Token Price Update
Basic Attention Token is up by approximately 4.76% from the previous day, with its price currently hovering around $0.1849 USD. Basic Attention Token enters the day 11.96% above its 20 day moving average, and is experiencing its the 5th consecutive day up. To help contextualize yesterday's price move, we can observe that price has rallied 5 of the past 5 days. And in terms of volume, yesterday's price move ocurred on volume that was 375.02% greater than its 7 day average volume.
In terms of an expected trading range, the Bollinger bands on Basic Attention Token suggest price may bounce between $0.149237 and $0.181063 based on its momentum and volatility over the past 14 days. As we are closer to the top of that range, rangebound traders may wish to consider exploring selling opportunities.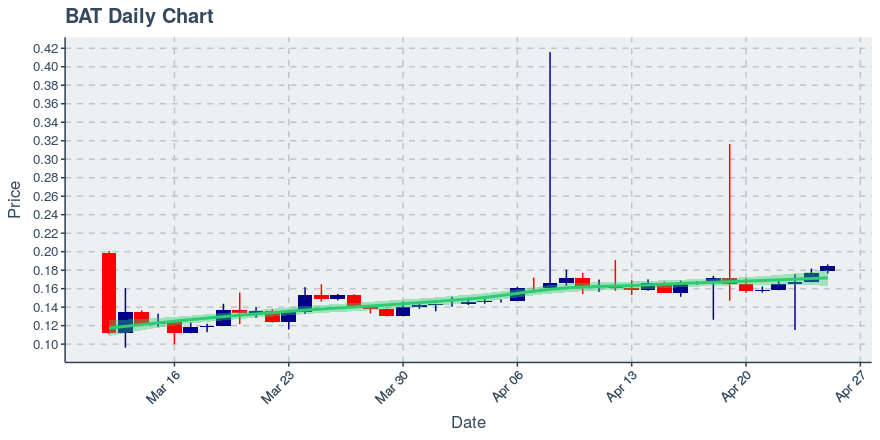 The market capitalization of Basic Attention Token, or the amount of US dollars it would take to buy up all the circulating coins, is currently estimated to be $269 million.
Daily Engagement Metrics Update
2,224 transactions amongst holders of Basic Attention Token occurred yesterday. Regarding a tally of holders, Yesterday saw Basic Attention Token's wallet count rise by 425. To further our understanding of engagement we can observe the ratio of daily active users to monthly active users; that ratio now stands at 0.04, with 752 wallets making a transfer this past day and 18,230 wallets having made a transfer in the past month.
How are the Strong Holders of Basic Attention Token Faring?
In terms of wealth concentration, the richest 1,000 wallets own 90.53% of the coin's total money supply. Drilling down to just exchanges, the top 1,000 wallets that are exchanges control 3.46% of the currency's money supply. The week over week growth rate in the share of the total supply of the top 1,000 wallets has changed by -0.27%; as for the share of the total supply owned by exchange wallets within the top 1,000 wallets, that has changed by -0.18%. The underlying smart contract itself for Basic Attention Token owns 0.02% of the total money supply; over the past week, this amount has not changed.
Basic Attention Token's Social Media Presence
Twitter appears to be the most popular place to follow the company, and thus may be worth monitoring. You can follow Basic Attention Token on Twitter here.
Article by SixJupiter