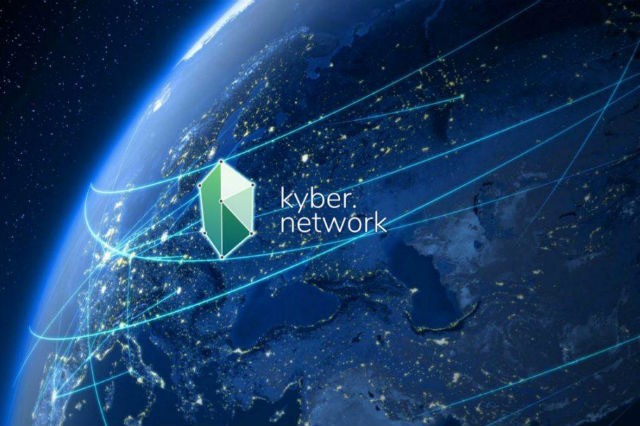 Kyber Network: What's the Latest Regarding its Price?
Kyber Network is up by approximately 1.78% from the previous day, with its price currently hovering around $0.4742 USD. The past 24 hours mark a reversal in price from the day prior; it should be noted, though, that price is still in a unclear trend, and is currently 2.89% above its 20 day moving average. Staying above this level may be critical to sustain short-term momentum. To help contextualize yesterday's price move, we can observe that price has rallied 7 of the past 14 days. Another data point we may find worthy of observation is that price for Kyber Network has increased 7 of the previous 14 days.
In terms of an expected trading range, the Bollinger bands on Kyber Network suggest price may bounce between $0.411367 and $0.510353 based on its momentum and volatility over the past 14 days. Given its boundaries, rangebound traders may find it compelling to entertain shorting, as we are nearer to the top of the range.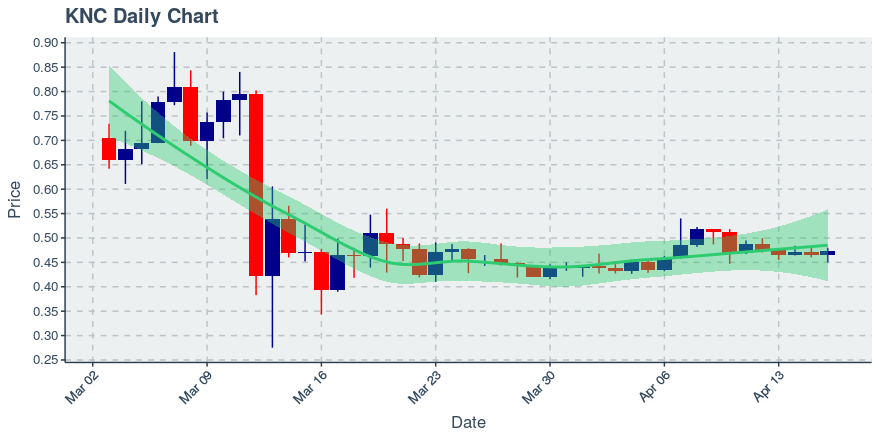 As for Kyber Network's market cap, it is currently at about $86M US dollars.
Straight Off the Chain
Yesterday saw 677 transfers amongst holders of Kyber Network. As for the number of holders, yesterday saw the number of wallets holding Kyber Network jump by 52. To understand loyalty or repeat usage amongst holders of Kyber Network, we can note that there were 247 wallets making a transaction yesterday, while 6,745 wallets have sent or received tokens in the past month; this imputes a daily active wallet to monthly active wallet ratio of about 0.04.
Observing Kyber Network's Richest Wallets
As for wealth distribution, the richest 1,000 wallets currently own 108.21% of the money supply. To further clarify, our supply metric focuses only on supply that is publicly available while many large holders may have tokens they are not able to sell yet — which is why this value can exceed 100%. Drilling down to just exchanges, the top 1,000 wallets that are exchanges control 8.59% of the currency's money supply. The week over week growth rate in the share of the total supply of the top 1,000 wallets has changed by -0.27%; as for the share of the total supply owned by exchange wallets within the top 1,000 wallets, that has changed by 0.41%.
Kyber Network's Social Media Presence
Social media growth, in terms of Twitter followers and Reddit subscribers, came in at up 39 and 2 over the past day for Kyber Network. Twitter appears to be the most popular place to follow the company, and thus may be worth monitoring. Use this link to follow Kyber Network on Twitter.
Article by SixJupiter