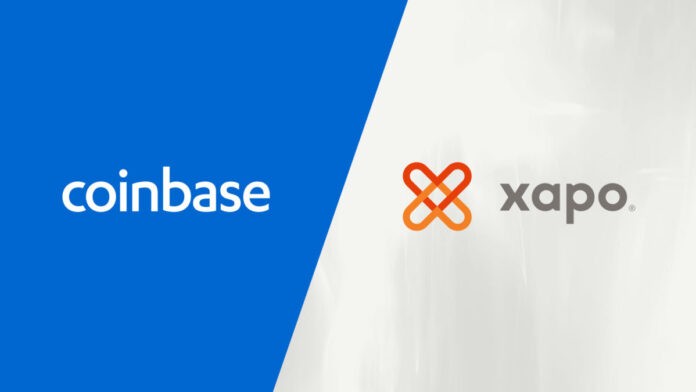 U.S.-based cryptocurrency trading behemoth Coinbase has acquired Xapo's institutional custody platform. The move is the latest in a series of efforts by several companies to stake a greater claim in the evolving cryptocurrency custodial market.
Coinbase says the deal is also part of its efforts to drive its rapid expansion plans. Meanwhile, Xapo says it will continue running its exchange business after transferring ownership of the custody platform to Coinbase.
Coinbase Custody May Cover 5% of Bitcoin Supply After Xapo Deal
In a blog post published on Thursday (August 15, 2019), Coinbase announced that its custody division has purchased the custody platform owned by Xapo. Reports indicate that the purchase deal cost $55 million.
Commenting on the development, Sam McIngvale, the CEO of Coinbase Custody, declared:
This acquisition caps a tremendous period of growth and innovation for Coinbase Custody. From the start, we set out to build the world's safest and most trusted institutional-grade custodian and today is an important milestone on that journey.
The announcement also revealed the latest on the developments within Coinbase's custody platform. Coinbase custody now has more than $7 billion in assets under control (AUC). This figure represents a massive increase from the $1.2 billion announced less than two months ago.
According to Fortune, the Xapo acquisition could see Coinbase Custody holding about 5% of the total Bitcoin supply. Such a position puts the platform as a significant player in the expanding crypto custody arena.
Other players like Fidelity will have to take serious steps to remain competitive. Both Coinbase and Fidelity were reportedly in a bidding war for the Xapo deal.
From Crypto Custodial Solutions to Cryptocurrency Lending
With the increasing attention to providing robust custody solutions, platforms like Coinbase Custody and Fidelity may look beyond secure storage of virtual assets leading to a pivot towards cryptocurrency lending.
At the start of August, Celsius Network, a crypto lending service announced that its assets under management (AUM) stood at $300 million. The company has also completed more than $2 billion in crypto loans, earning interests for its customers.
Simply earning fees from clients for providing custodial solutions might not be enough for services like Coinbase Custody especially in the face of plans by the parent company to expand its presence in the market.
According to McIngvale, Coinbase Custody already has designs on enabling investors to earn returns on their "custodied" cryptocurrencies.