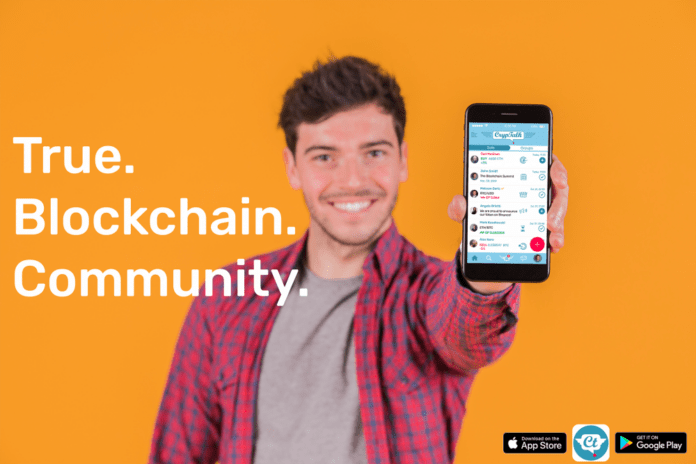 Let's start with, Why Should You Avoid Crypto Trading With People You Will Never Get To Know? 
If a cryptocurrency trader, a trading platform, a developer or even a crypto trading signal provider was so confident about their skill, platform, and tips, why would they want to remain anonymous operating behind the shadows of faceless social media channels and groups? This makes you appreciate the fact that while self-regulating nature of blockchain and cryptocurrency trading world is its greatest strength, it also is its biggest undoing. But why should you avoid dealing with platforms whose admins you will never get to know and interacting with ghost traders with fake identities?
You never know who are you talking to!
Your preferred social media app may be popular and riddled with equally popular crypto trading channels and groups, but is it safe? How certain are you that your private communications and other trading account information you share here remains private. And should anything happen to your trading account, you have no one to go after as they used fake identities. With CrypTalk app there isn't any way for the scammers to have fake identities.
The "I Am Who I Say I Am" campaign 
CrypTalk brings together legitimate blockchain enthusiasts from all over the world into a safe chatting, sharing, and trading environment and they are here to help you avoid these scammers. The CrypTalk app developers appreciate the fact that most of these scams start with fake identities and impersonation. CrypTalk team has launched the "I Am Who I Say I Am" campaign, aimed at guaranteeing transparency within the CrypTalk platform.
The campaign involves the verification of the CrypTalk app user identities by asking new members to provide a picture of themselves (selfie) holding their ID. And also link and verify their Cryptalk profile to either their Facebook or LinkedIn account. The CrypTalk team then goes through these documents manually to ensure that the identities match these profiles. 
Extended 'hot tips' often end up draining your asset base
When dealing with ghost admins and traders, there is no way of verifying their self-proclaimed crypto trading expertise. They have only perfected the art of forwarding 'hot tips' collected from other groups and channels to their subscriber list. And the last thing you need in cryptocurrency is trading non-independently verifiable 'tips.' They present you with the easiest way of blowing your account and drowning your crypto assets. None of this even exists on the CrypTalk app.
Any group on CrypTalk is well checked and examined by the CrypTalk team.
Anyone can open a group on CrypTalk, yet only by first getting the, 'I am who I say I am' badge. That means that the CrypTalk system knows exactly who is standing behind every group's admin. CrypTalk is making 'Trust' as its main trademark.
They call themselves 'The Gatekeepers of the Blockchain Industry'.  
I have been looking for CrypTalk for a while!
Yes. CrypTalk has created a trading community that brings together real and sincere blockchain enthusiast, with verifiable backgrounds, who are ready to help one another. CryptoTalk platform gives members the ability to share their views and their vision of the cryptocurrency world.  The platform also gives users the ability to trade digital coins directly, with no middleman. The idea behind the App is to facilitate communication between crypto enthusiasts that is built on trust and transparency. Welcome to CrypTalk!
In CrypTalk I have found many useful, and I have to say COOL, groups to follow. 
These groups are giving you reliable information from reliable sites. By that saving a lot of time browsing endlessly throughout the internet. 
I want to share with everyone 3 great groups that I found useful:
The signal king –
A unique and reliable group for crypto signals only. Although I would NEVER be 100% reliant on all signals and test each signal on its own merits.
The signals appear in the group with a TP point (Take Profit) and an SL point (Stop Loss).
The Daily Gif –
Funny entertainment group with daily topical punches from the blockchain world.
And last but not least
FOMO –
Daily crypto headlines you can't afford to miss.
In conclusion, in a new economic world that is developing around us, a new community of honest people also needs to be built.
Such a community is already established, and it's called – CrypTalk.
If you are a crypto fan or a blockchain enthusiast, then I recommend you to download the app now and follow 3 groups or more…
I assure you that your day is about to change for the better.