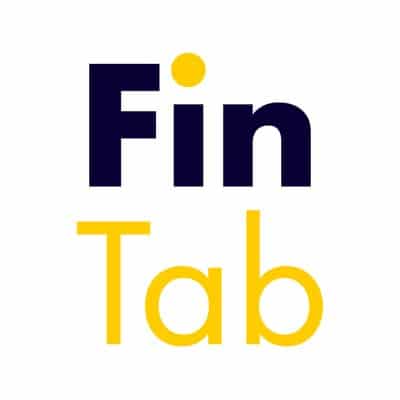 FinTab offers an Accounting System for Cryptocurrency Portfolios
Blockchain technology continues to advance, both in applications and popularity. There are new and exciting cryptocurrency projects are popping up all over the world. These have captured the interest of investors, traders and investment funds keen  to support new ideas and also naturally profit this as well.
Despite this it is not that straightforward to invest in cryptocurrencies. It can be hard for new users to know where to buy, store and manage their purchase. Cryptocurencies, or altcoins, are often distributed across various exchanges, where rates often vary dramatically. It can be unclear how to buy cryptocurrencies, which creates a problem accounting for cryptocurrency portfolio.
Tracking different currencies on different exchanges in one single portfolio is a challenge. It would be useful sometimes to know, in one place, what your overall balance is, across all of the places where you have money stored. This problem helped inspire the FinTab system.
What is FinTab
FinTab learned from imperfections in multiple cryptocurrency tracking solutions available on the market. It also drew inspiration from CryptoCompare's portfolio, a service currently in beta stage was also studied to understand how to create the best product with an awesome tracking experience.
Problems include complicated, overloaded systems with data overload, a lack of trading recommendations, no automated accounting or transaction flow. These problems can be boiled down to a lack of personalization for investors with differing needs. Different people  need different types of tools.
In the white paper this is demonstrated;
"There is no need to make a detailed review of all existing systems. Everything boils down to the fact that they do not take into account the main principle – any service is designed for people. Therefore, it is important to understand what is really needed and important for each audience."
FinTab aims to deliver a service combining user-friendly design with functionality to serve the needs of different user groups.
The working beta version of FinTab is not limited to cryptocurrency portfolios and allows for further interaction and freedom. These include a system of analytics and signals to help investors make smarter choices. There is also a  decentralized advertisement placement system with peer-to-peer interactions to allow traders to exchange information and knowledge.
FinTab has different types of packages for  different investors. You can chose "Start", "Pro", or "Manage" packs. These give users different levels of access, they are purchased with FNT, FinTab's native token, however their value is also pegged to the USD.
Learn more about FinTab here.
Continue to meet with our adviser (consultant)
Ilya Orlov – CEO of project TravelChain.
Has been studying in Switzerland for 7 years (Institute auf dem Rosenberg and Zurich University). He is experienced in managing small and big enterprises (up to 450 subordinates)#fintab pic.twitter.com/C295IcuTfY

— FinTab (@fintab_io) December 12, 2017
Token and ICO
FinTab will features its own native token, the Ethereum-based cryptocurrency FNT. This token will allow users to purchase FinTab services and advertise on the platform through a decentralized ad system.
To fund further development and marketing of the FinTab platform and ensure a fair and transparent distribution method, FinTab's Initial Coin Offering (ICO) started December 14th. During the ICO, a  A total of 16.5* million FinTab tokens (FNT) will be issued:
FinTab ICO has started!!!
You have chance to get + 30% bonus tokens in the first 48 hours of sales!
Check out our step-by-step contribution guide to be well preparedhttps://t.co/W1UEt3j3VH
Link to registration: https://t.co/EOIwwLHYxN#fintab #preico #ico #blockchain #bitcoin pic.twitter.com/Jtq5SFex3X

— FinTab (@fintab_io) December 14, 2017
14 million FNT will be sold out in total during all the ICO stages for system development.

1.5 million FNT reserved for the team and partners.

1 million FNT reserved as a reward for helping the project (bounty).
The Financial model of return on investment
The team estimate the number of potential users by the third quarter of 2018. After the  ICO the tokens will be traded on exchanges, their rate regulated by the market and dependant on the number of users of the system. FinTab tokens will be implemented, entering the system as a service payment:
When paying for the service and the signal system 10% of the FNT tokens pass to FinTab team.

The remaining 90% of the tokens are burned.
Thus, the number of tokens will be constantly reduced, and the demand and the number of users will be increased.
Reasons why FinTab tokens will grow
The return on investment is based on a constant increase of FNT token rate:
The demand for the service grows due to the constant promotion and development of the functionality.

The burning of the token ensures the deficit and the increase of token cost.

Advertising functionality will increase demand and turnover of tokens.
The predicted starting point for the growth of the token rate will be the introduction of paid accounts in the system and the start of the tokens' burning.
For more detailed information please visit our  website and review the WhitePaper.
Please contact the FinTab with any questions about the service or the ICO. You can also ask directly in our telegram chat or send your proposals and feedbacks to [email protected]