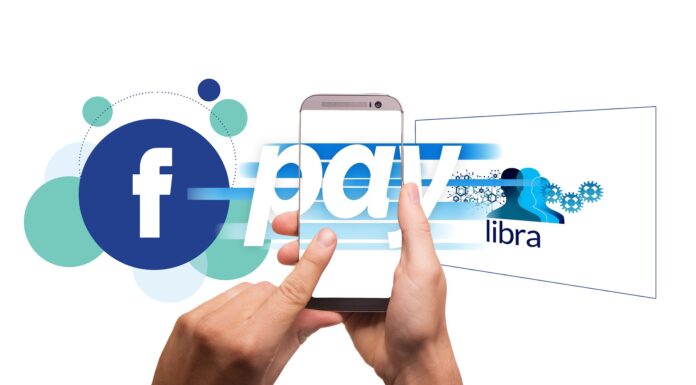 Following a wave of regulatory backlash, Facebook has seemingly capitulated in its Libra efforts, launching an entirely different payment system instead. Does this mean Facebook's dream of a digital currency has come to an end?
On November 12, the social media giant announced Facebook Pay – an intraplatform payment system that would enable fluid payments across Facebook, Whatsapp, Messenger, and Instagram.
Deborah Liu, Facebook's Vice president of marketplace & commerce, announced facebook pay in a company blog post, explaining:
"People already use payments across our apps to shop, donate to causes and send money to each other. Facebook Pay will make these transactions easier while continuing to ensure your payment information is secure and protected."
Far from the bureaucracy of Libra, Facebook Pay will be available to use almost immediately, initially being rolled out on Facebook and Messenger.
Libra Vs. Facebook Pay
Distancing itself from the Libra initiative, the firm stressed that Facebook Pay was in no way connected:
"Facebook Pay is built on existing financial infrastructure and partnerships, and is separate from the Calibra wallet which will run on the Libra network."
While Facebook Pay outwardly resembles Libra, the two are relatively distinct. Libra aims to be a remittance solution for the unbanked, allowing low-cost, instant, cross border payments. This – the Libra whitepaper explains – will be achieved through a digital currency based token, aka, Libra. The token itself will be backed by a basket of fiat currencies and government bonds, in order to provide both stability and liquidity.
In comparison, Facebook Pay is a reasonably uncomplicated payment system. Much like Paypal or Venmo, Facebook Pay will enable the transfer of fiat currency between Facebook's platforms.
Facebook Against the World
It would appear that for now, at least, Facebook is keen to stay away from the topic of Libra. Whether or not this is actually the case, remains to be seen. However, it wouldn't be a surprise if Facebook had surrendered against regulators battling to subdue the project.
From the get-go, Libra had a target on its back. The innate connection to crypto – and the fact that it was developed by Facebook – didn't give it much of a chance. The embattled social media behemoth had already caught the eye of Washington's watchdog, the Federal Trade Commission (FTC). Back in July, following a privacy investigation into the Cambridge Analytica data breach, Facebook was forced to settle a $5 billion fine. Perhaps not the best footing to start a global payments system on.
Nevertheless, Facebook's efforts continued undeterred. But pure will alone wasn't enough to stop the wave of scrutiny from regulators worldwide. Offering particularly formidable opposition was European's Commission's executive vice president for digital, Margrethe Vestager.
On multiple occasions, Vestager – the EU's former competition commissioner – has called out Facebook's crypto initiative for its potential violation of anti-trust rules. Vestager's main concern, however, lay within Libra's potential to become an isolated financial system. Speaking in a recent interview, Vestager stated:
"The problem is that you get a completely closed ecosystem that has nothing to do with the rest of the economy."
With the heat upon them, the Libra association – a collaboration of industry giants backing Libra – crumbled apart, with members leaving, left, right, and center. Leading the mutiny was payment processing monoliths, Mastercard and Visa, soon followed by Paypal, eBay, Bookings.com, and Stripe.
All in all, things aren't going too well for Facebook's foray into crypto. Maybe this new payment system is simply Facebook's attempt to buy time, and prove itself in the world of finance.