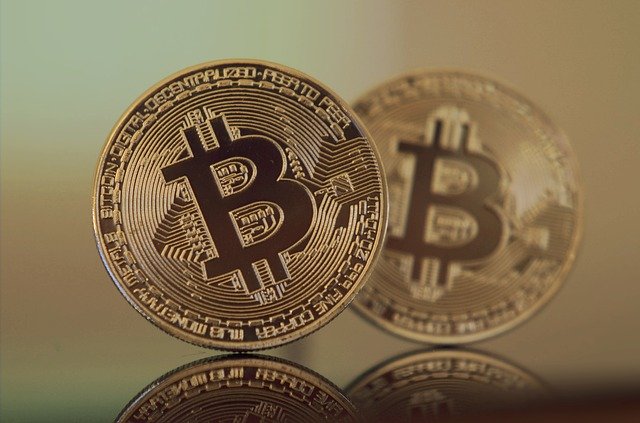 Bitcoin halving is set to happen in just a few hours. With this event, Bitcoin miners will see their rewards per block cut in half. To understand how this affects Bitcoin's ecosystem is essential first to know how it works.
For every block that's mined, there's a bitcoin reward that miners get. When Bitcoin first started, miners would get 50 Bitcoins per block, with each block being discovered at approximately every 10 mins. After every 210,000 blocks are mined, which roughly takes four years to do so, Bitcoin goes through halving to cut the reward in half. As of today, the block reward is 12.5 BTC per block, and it will decrease to 6.25 BTC after halving.
The reasoning behind this is to ensure Bitcoin's value over time. Bitcoin has a limited set of blocks that can be discovered. As each milestone is achieved, the reward must be reduced to increase demand and guarantee price equilibrium throughout the years. Bitcoin has a limited supply of 21,000,000 BTC that can be mined, which is expected to happen in 2140, and with the issuance of Bitcoin becoming scarcer after each halving, this would force demand to go up.
The first halving event occurred back in 2021, and the secong one in 2016. Both halving events have shown an increase in Bitcoin prices. Below is a chart showing past price performance of the two halving events: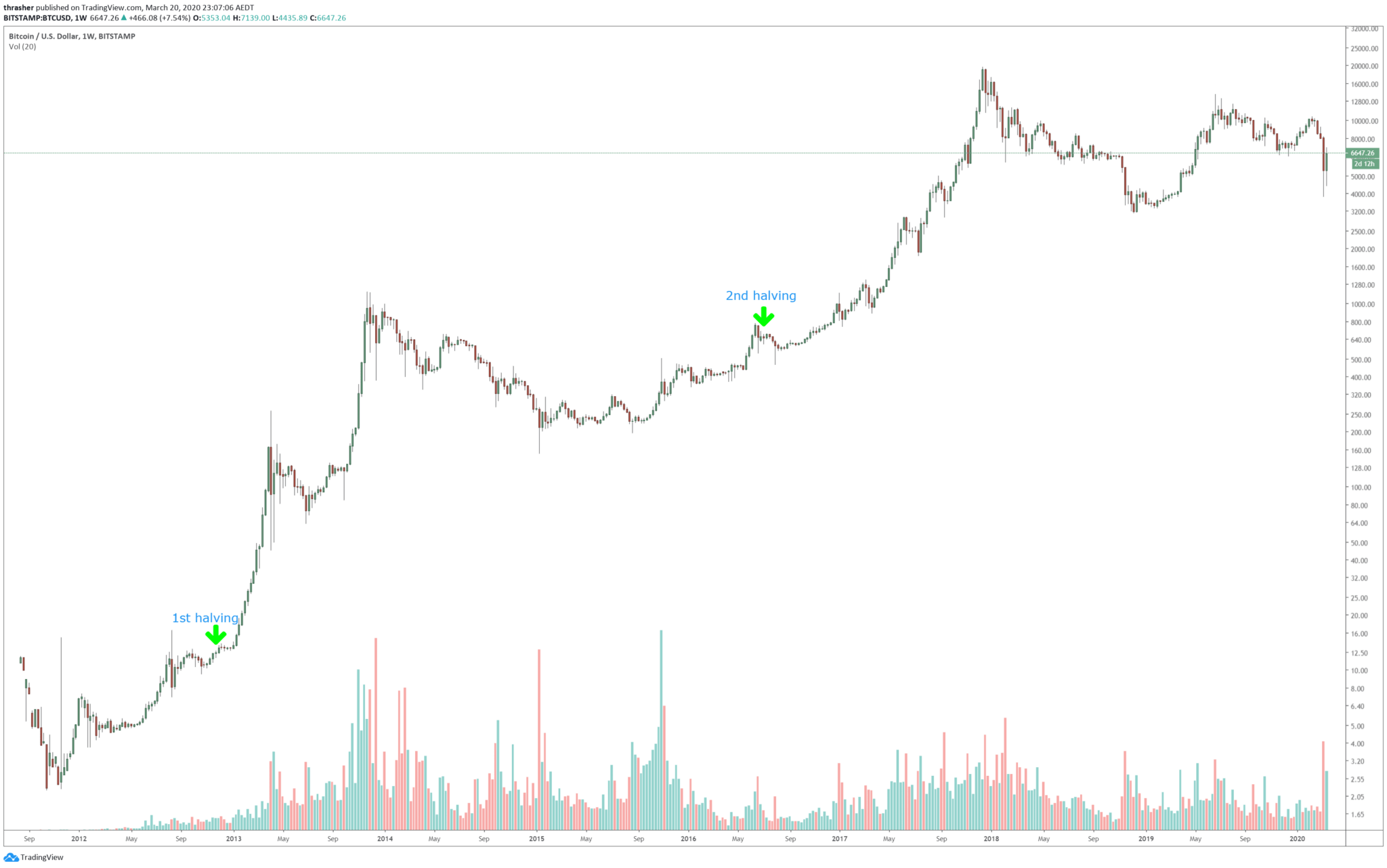 In the last few hours, Bitcoin remained within the $8,000 mark, after hitting the $10,000 mark in previous days. Within the past 24 hours, Bitcoin has gained over $400 in value, sitting at $8,810 at the moment of writing.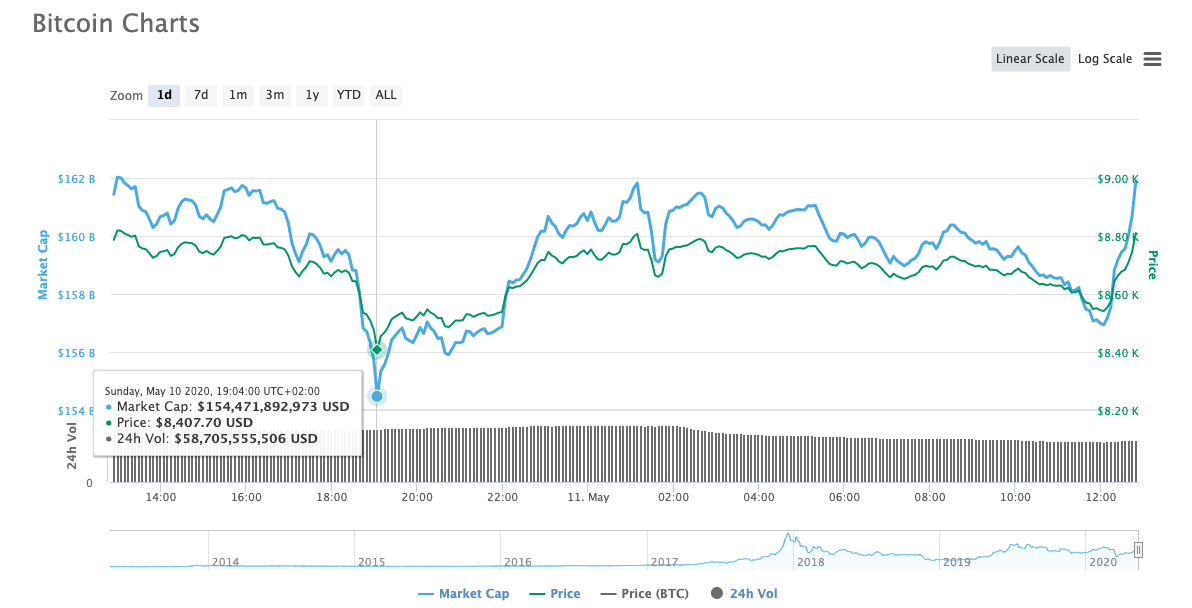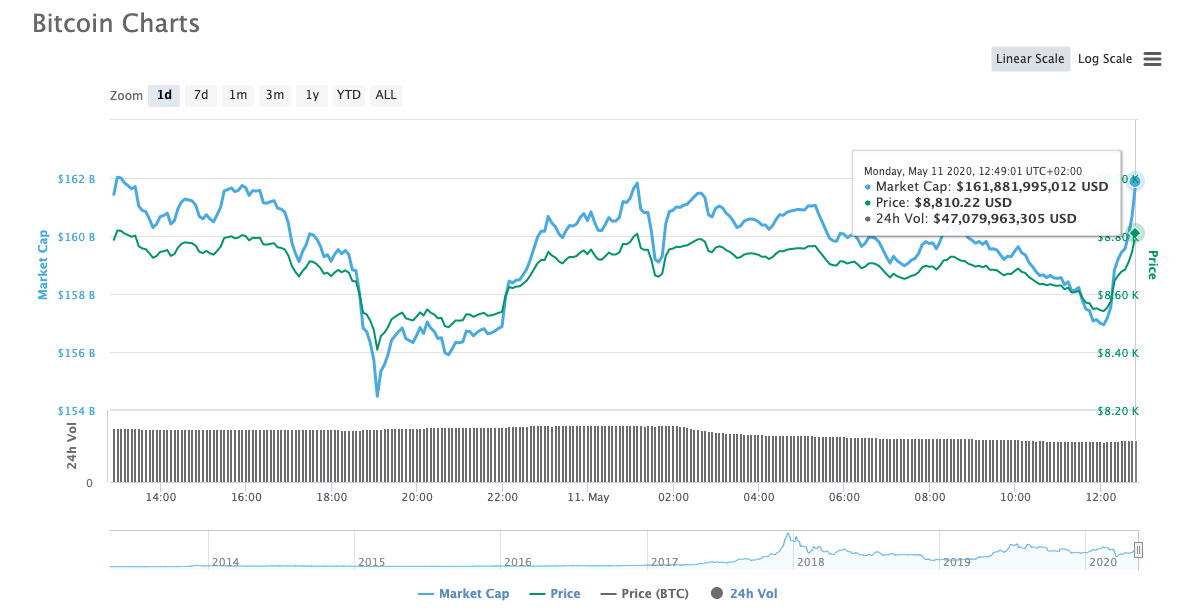 Traders believe the most famous cryptocurrency will jump back to $9,000 before halving, perhaps even surpassing the $10,000 mark shortly after. Bitcoin halving is causing excitement amongst traders, which could explain the purchase orders and the increase in value in the next few hours. Despite this, volatility is a crucial factor to consider in this market, which is why we recommend investors always do their own due diligence and to be knowledgeable when investing in cryptocurrencies.
This article does not represent financial advice.