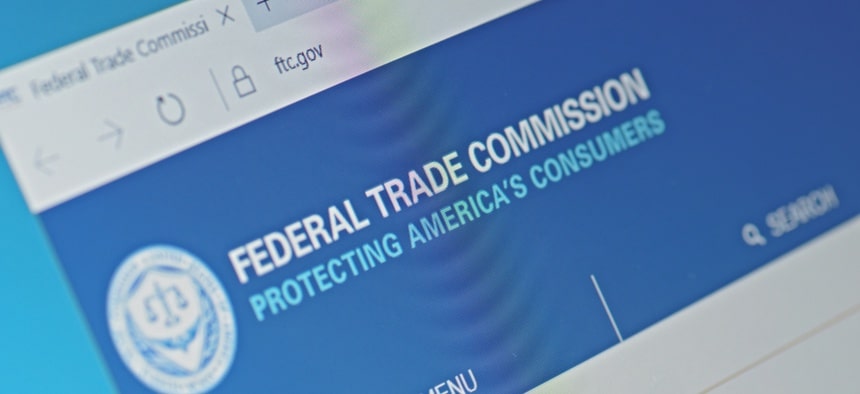 With all the dodgy activities within the cryptocurrency environment, it is increasingly likely that people become unsure of investing in crypto sites found on the internet. Unfortunately, this ubiquitous fear is starting to affect the whole market of digital currencies.
Regarding this, another warning has been given to the cryptocurrency world: in Florida, the district court has placed a temporary restriction on four individuals accused of operating a scheme of cryptocurrency investments, following a request made by the Federal Trade Commission (FTC).
The FTC stated this Friday that out of the four individuals involved in the restraining order, Louis Gatto, Eric Pinkston, and Thomas Dluca were linked to at least a couple of referral schemes, My7Network and Bitcoin Funding Team. A complaint dating back to February was disclosed today alleging they were making promises to would-be investors, offering significant gains in the case of them paying initially in digital currencies such as Litecoin and Bitcoin specifically.
Moreover, the agency declared:
"The defendants claimed that Bitcoin Funding Team could turn a payment of the equivalent of just over $100 to $80,000 in monthly income. The FTC alleges, however, that the structure of the schemes ensured that few would benefit. In fact, the majority of participants would fail to recoup their initial investments"
Regarding Scott Chandler, the fourth member of the defendant group, he was denounced of advertising the Bitcoin Funding Team, and another site named Jetcoin, which was promoted as the money multiplier enterprise for would-be investors, but did not provide any result before its cracking point.
Some measures were taken against the defendants while the whole investigation gets underway and all their assets have been frozen until the formal trial is executed.
The agency stated this is a typical scamming case, and that the authors always seem to find diverse and new forms of marketing old schemes; due to that they will remain alert and watchful to all the operations and services promoted no matter what currency or platform is used.
The announcement of the agency promises not only to punish those who are offering dodgy services but also to alert the general public not to fall for scam sites camouflaged as investment wonders.
FTC's Consumer Protection Bureau's acting director, Tom Pahl, claimed the truth behind all such sites is that they are schemes created to only favor the people at the top, and not those with the genuine intentions of investing money and obtaining benefit from it.
Consequently, the action call is to make sure that the sites where we invest our money are verified and that we follow the rules of the regulatory agencies.