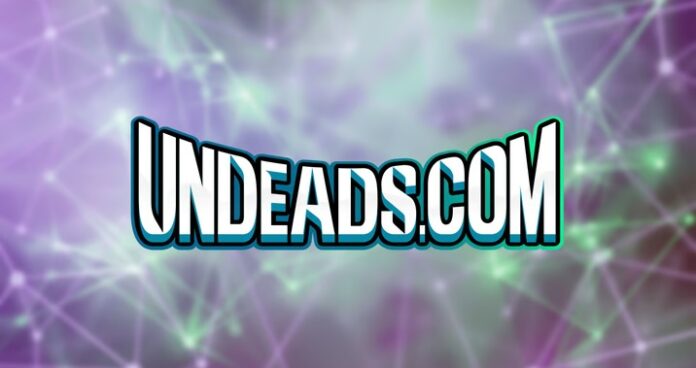 Following the success of its first-mint event, which saw a staggering $1 million in sales, Undeads Metaverse is thrilled to announce the creation of another thrilling zombie-centric game. This game will permit Non-fungible token (NFT) holders to begin reaping rewards from their Undead NFTs earlier than previously expected. The new game, dubbed 'Undeads Runner', draws inspiration from Yuga Labs' Dookey Dash and is part of the ongoing effort to cultivate a vibrant, enduring Undead Metaverse community​
The development of Undeads Runner is currently in progress, spearheaded by an in-house team. To accommodate this project, the Undeads team has been bolstered by the inclusion of a dedicated production team. Importantly, this new venture will not interfere with the production timeline of the existing Undeads Metaverse game​​.
The Undeads Metaverse team aspires to foster community engagement and offer an enjoyable experience through this runner game, while the primary AAA game is still under development. Given that the production period for the Undeads Metaverse game is estimated to span 16–18 months, the team was eager to afford NFT holders the chance to utilize their NFTs as access to the game and earn rewards. Accomplishments and scores by players will be converted into rewards, with a leaderboard score being maintained on the Undeads website​​.
Built to be browser-based, Undeads Runner ensures easy accessibility across a variety of devices, including PCs, Macs, and mobile devices​​.
Undeads Metaverse's CEO and visionary, Leo Kahn, expressed his excitement about the development of the Undeads Runner game. He stressed the game's potential in enhancing community engagement and excitement, while work continues on delivering the Undeads Metaverse​​.
Production of Undeads Runner is proceeding smoothly, with the first preview of the game anticipated to be available for Undeads Ambassadors by early September. The game will subsequently be fully released for all NFT holders to enjoy​.
Undeads Metaverse is a cutting-edge survival MMORPG (massively multiplayer online role-playing game) that offers a range of play-to-earn mechanics and over ten types of playable NFT assets. The platform aims to establish a Web3 gaming community and a player-driven economy loaded with captivating activities, designed to exceed the expectations of the community​.
The Undeads Web3 game operates on an isometric model, involving action-combat in a post-apocalyptic metaverse. The central conflict revolves around a resource struggle between two antagonistic factions: humans and zombies. Players are given the task of exploring unexplored areas, safeguarding and setting up their own settlements, accumulating resources, enhancing their gear, engaging in trade, and developing their NFT characters. Additionally, Undeads offers a collection of built-in VR games for the enjoyment of true metaverse and virtual reality enthusiasts​.
Undeads was established by Undeads FZE LLC in February 2022, bringing together over 70 industry veterans from the US, Canada, Australia, Europe, and Asia, and a vast network of world-class partners​.
In conclusion, the creation of Undeads Runner underscores Undeads Metaverse's commitment to enhancing the user experience and delivering value to its community members. As anticipation builds for the new game, and as work continues on the primary Undeads Metaverse, the team behind Undeads demonstrates their innovative approach to the intersection of gaming and blockchain technology.
Leveraging NFTs for gameplay and reward mechanisms, Undeads Metaverse is not only setting a new standard in the gaming industry but also providing a vibrant and engaging platform for its community. The future holds exciting prospects as we await the full release of Undeads Runner and the continual growth of the Undeads Metaverse.