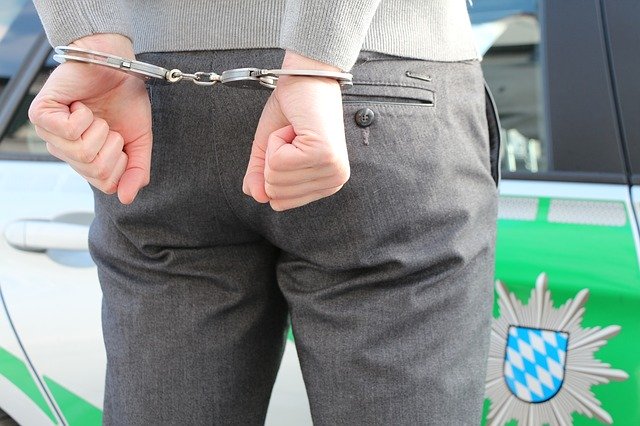 A Dutch national has been charged for running an obscene website that advertises "real rape" and child pornography videos, funded in cryptocurrencies. The criminal enterprise made almost 2 million dollars selling pornographic videos in the Darknet and Clearnet. Known as Mr. Dark in the Darknet, Michale R. M. was indicted by a federal grand jury in the District of Columbia for his operation. 
Mr. Dark was charged with various counts of Distribution of Child Pornography, Production and Transportation of Obscene Matters for Sale or Distribution, Engaging in the Business of Selling or Transferring Obscene Matter, and Laundering of Monetary Instruments. According to the U.S. Attorney Timothy J. Shea: 
Darknet sites that profit from rape and the sexual exploitation of children are among the most vile and reprehensible forms of criminal behavior… This Office will not allow predators to use lawless online spaces as a shield. We are firmly committed to working closely with our partners in the Netherlands and around the world to bring to justice the perpetrators of these abhorrent crimes.
Don Fort, Chief of the IRS Criminal Investigation unit, also commented on the events saying: 
The types of crimes described in this indictment are the most disgusting I've encountered in 30 years of law enforcement. It is a special kind of evil to prey on and profit from the pain of others… Criminals should know if you leave a digital footprint, we will find you. If you exploit our children, we will put you behind bars. If you thought you were anonymous, think again. The dark web is not quite as dark today due to the hard work of IRS-CI and our partner agencies.
As detailed in the pleading, Mr. Dark operated Dark Scandals and featured disturbing videos from 2012. With more than 2,000 videos uploaded and thousands of images, the site advertised itself as offering real blackmail, rape, and forced videos of girls all around the world. Users of Dark Scandals could access the content by purchasing "packs" via email for them to download, paying for them in cryptocurrencies such as Bitcoin. Users could also add a new video or content to Dark Scandals and, in exchange, get paid with content uploaded to the site. The rules for users wanting to upload new material required them to provide content that was real, not fake, or acted, rejecting any new content that did not portray real sexual violence. 
Additionally, the complaint also states that law enforcement units were able to track down payments made in Bitcoin and Ethereum made to Dark Scandals by following the flow of funds on the blockchain, and identifying over 303 virtual currency accounts that were allegedly being used by customers of the site. 
The investigation was jointly carried by the Internal Revenue Service-Criminal Investigations (Washington, D.C.), Homeland Security Investigations (Colorado Springs and The Hague), the Dutch National Police of the Netherlands, Europol, and the German Federal Criminal Police (the Bundeskriminalamt).