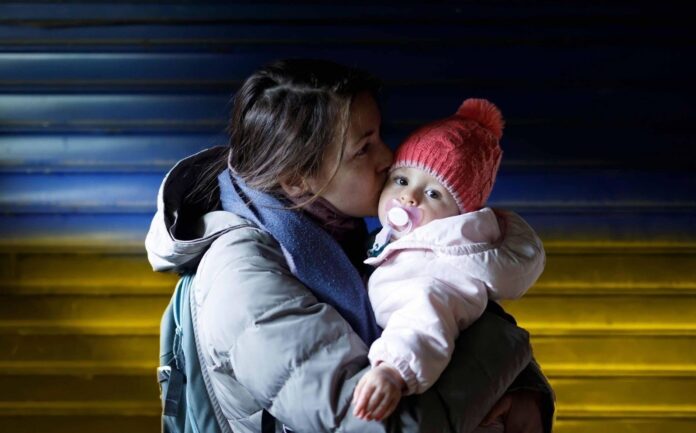 A year of war in Ukraine after the Russian aggression on February 24th, 2022. The poverty crisis in Ukraine has hit women particularly hard as they struggle to afford necessities like groceries and sanitary products. This dire situation is especially evident on the front lines of the war in the Donbas region, where women urgently need help.
Against this backdrop, Cheer, a startup from Vienna, Austria, producing organic tampons, is donating 1,000 of its products to women in Ukraine. In addition, they are launching a charity campaign in collaboration with Team4UA. This well-established humanitarian aid organization provides supplies to more than 180,000 Ukrainian citizens monthly in collaboration with the World Food Programme.
The charity kickoff, dubbed "United for Women in Ukraine," is set to take place on March 6th, 2023, at the Café Museum in Vienna, Austria. The event will feature a speech by Sidney von Guggenberg, the founder of Cheer, who will shed light on the issue of period poverty in Ukraine. Also speaking at the event will be Bernhard Friedl from Team4UA, who will provide an update on the current situation in the country.
The charity campaign aims to raise awareness and funds to support girls and women in Ukraine affected by the ongoing war. Donations can be made via PayPal (https://www.paypal.me/sidneyvvg), bank transfer (IBAN: AT93 4300 0314 0156 9012; recipient: Sidney Victoria von Guggenberg zu Riedhofen), or crypto:
ETH/USDT: 0x6b10d6bc6f47269bee81583454985f20c665b5c3
The funds raised will be used by Team4UA for aid transports directly to the frontline.
The situation in Ukraine is dire, and women are particularly vulnerable to the impacts of poverty and war. This charity is an excellent opportunity to support those in need and make a real difference in the lives of women and girls affected by this crisis.