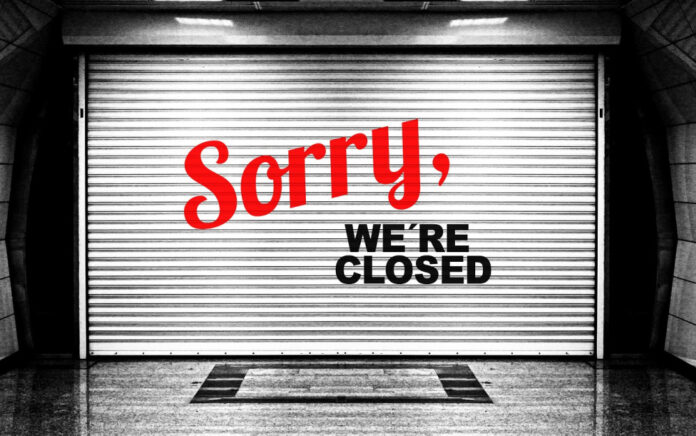 A major crypto hedge fund, Tetras Capital, is about to shut down, according to insider reports.

The fund has yet to announce the move, but reports say that it suffered massive losses since launch.

Similar funds have been shutting down for years due to difficulties with attracting institutional investors.
According to a recent report, a crypto hedge fund, known for shirting Ethereum, Tetras Capital, is about to close down shop. 
For now, the fund has not published any official announcement about the pending shutdown. However, a recent report claims that the information comes from an insider with direct knowledge of the matter. 
The insider claims that Tetras Capital experienced huge losses in the last three years, since its launch. The fund, originally launched in 2017, allegedly lost 75% of the money it raised. As a result, it has decided to return the money to investors and shut down.
What is Tetras Capital All About?
As some may know, Tetras Capital is well-known for Ethereum shorting. However, this was not its original goal. Initially, the fund was supposed to make trades in altcoins. However, back in May 2018, it decided to start shorting ETH. 
Back then, the world's largest altcoin's price was at $700, already under the effect of the bear market that took place during this year. These days, the coin is at $320, which is the price it hit after a number of surges.
A Bad Period for Crypto Hedge Funds
It is also not the only crypto-oriented hedge fund to reach this kind of conclusion. According to a report by Crypto Fund Research, about 70 other similar funds were closed in 2019.
The negative trend also continued in 2020, and the largest hedge fund to have closed recently was Prime Factor Capital, a UK-based fund that shut down only a week ago. This was the first licensed crypto hedge fund in the UK, but it simply couldn't attract institutions, which led to its failure. 
While these funds, including Tetras Capital, did have professional managers — they simply couldn't survive during the unfriendly conditions that have marked the crypto industry in recent years.