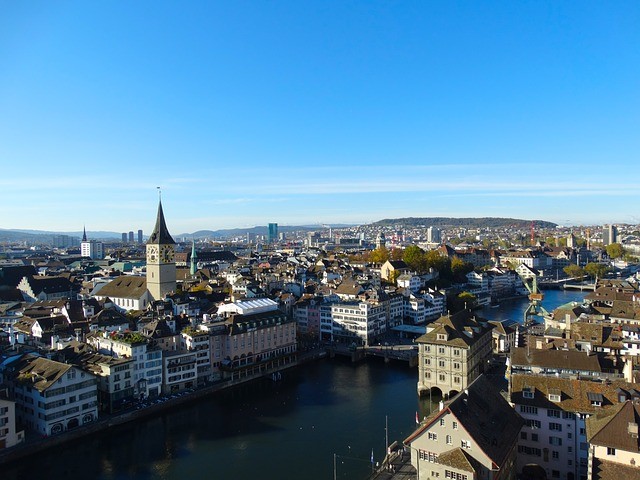 Bitstamp, one of the biggest cryptocurrency exchanges in the world, and which is based in Lichstenstein, has announced through its website a new partnership with one of the most important banks in Switzerland, Dukascopy Bank, to enable Bitcoin account funding for their customers.
CRYPTO BANKING: We partnered with @DukascopyBankSA, a leading Swiss online #bank, to enable #bitcoin account funding for their clients. Read more: https://t.co/g2dnVgf6xJ #adoption pic.twitter.com/Z4erFf604U

— Bitstamp (@Bitstamp) January 25, 2019
Dukascopy is a well-known bank that specializes in the purchase and sale of fiat currencies, assets such as gold and more products offered through Forex. The financial institution has been flirting with the idea of offering some kind of cryptocurrency product for a while now, with its latest decision of enabling cryptocurrency transactions through CFD trading which is based on price movements of cryptocurrencies, its derivatives or value estimations.
As previously mentioned, CFD trading is based on speculative transactions of cryptocurrencies that are not stored in a digital wallet, reducing the risks of cybersecurity fraud or breach, meaning that customers don't actually need to own the cryptocurrency. Dukascopy provides a service where clients can leverage on the cryptocurrency CFD by going long or short based on their product, and obtain benefit from price movement. As of right now, the bank is only issuing CFD for Bitcoin and Ethereum. Dukascopy is also developing its own cryptocurrencies, Dukascoins y Dukasnotes, to serve as a payment method and a stablecoin respectively.
According to the announcement made by Bitstamp, Dukascopy customers will be able to fund their USD accounts with Bitcoin (BTC) through Bitstamp platform, enabling participation in the fiat market in Switzerland. Clients will also be able to withdraw their funds in Bitcoin (BTC) and into their personal wallets.
"This partnership represents another step towards our goal of bridging the gap between crypto and traditional finance. It is further proof that our efforts in compliance and regulation continue to deliver results at a time of rapid maturation for the cryptocurrency industry."

The Bitstamp Team