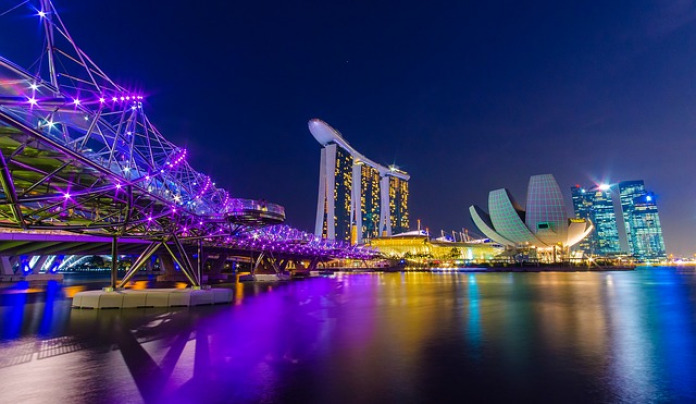 One of the most famous crypto exchanges has been ordered to stop moving assets by the High Court of Singapore. Through a temporary injunction, the court orders KuCoin to refrain from moving assets, including its website, from the country. KuCoin's primary domain is locked down, and the crypto exchange seems to be unable to do anything about it. As the exchange goes under significant restructuring, it faces many challenges ahead. 
KuCoin was founded in 2017 and quickly became one of the most thriving businesses in the crypto sphere, with over 5 million users and with a presence in more than 100 countries in just 12 months. A few months later, the exchange successfully secured $20 million in funding in a round A funding from venture capitalists. 
Unfortunately, the exchange has been rumored to be in trouble for quite some time now. In a press release issued by KuCoin earlier this year, the company informed users of a major corporate restructuring. The company also announced the establishment of KuGroup, a group of companies that would comprise all of KuCoin's businesses. Additionally, last year KuCoin changed most of its management team and corporate information, making it even more confusing. 
Now the company faces a new challenge for failing to request a deferral of the requirement to operate without a paid license to the Monetary Authority of Singapore, which forbids the company from providing payment services in the country. 
The crypto exchange has been facing major backlash from Singapore but also from the United States, where a class action is being carried to investigate the exchange for allegedly misleading investors and selling unregistered securities in the country. It is unclear what will happen to one of the biggest exchanges now that it's facing legal controversies. 
The crypto exchange did publish on Twitter that their main domain was not the only one they had, suggesting users could always opt for another one but recommending users to be cautious with unverified information and to stay tuned for further announcements about KuCoin.
Users can access KuCoin's official website with domains of kucoin.com, kucoin.io or kubi.cc based on your own network situation. We will optimize the network lines based on the actual network situation in different areas so that users can choose the domain with the fastest speed.