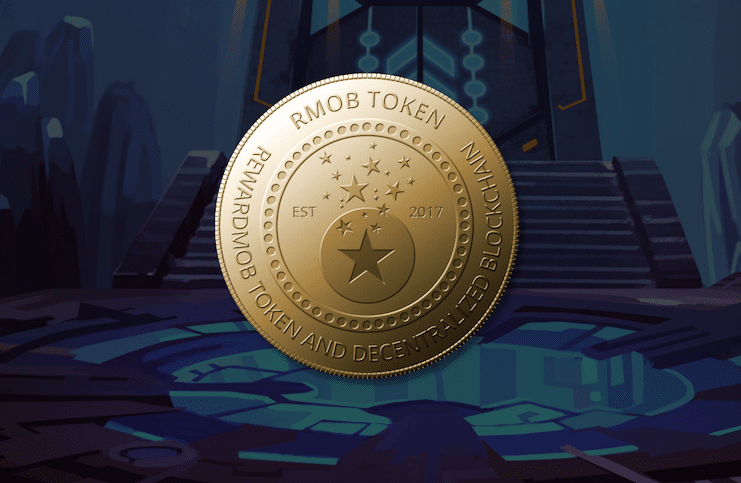 Gameplay on mobile devices has exploded in the past 10 years, initially catalyzed by Apple's iPhone and their integrated App Store. Today there are over 2.2 million mobile apps in the App Store alone and approximately 800,000 of these are for gaming, according to Mediakix.
RewardMob is a mobile eSports platform and loyalty program that integrates blockchain technology and creates an all-in-one solution for game developers, players and advertising companies to prosper in a decentralized ecosystem. Their goal is to make the RewardMob Token the standard in mobile game currency. They have seized the opportunity to create an amateur eSports Gaming Experience, developing massive Pay-to-Play multiplayer mobile tournaments.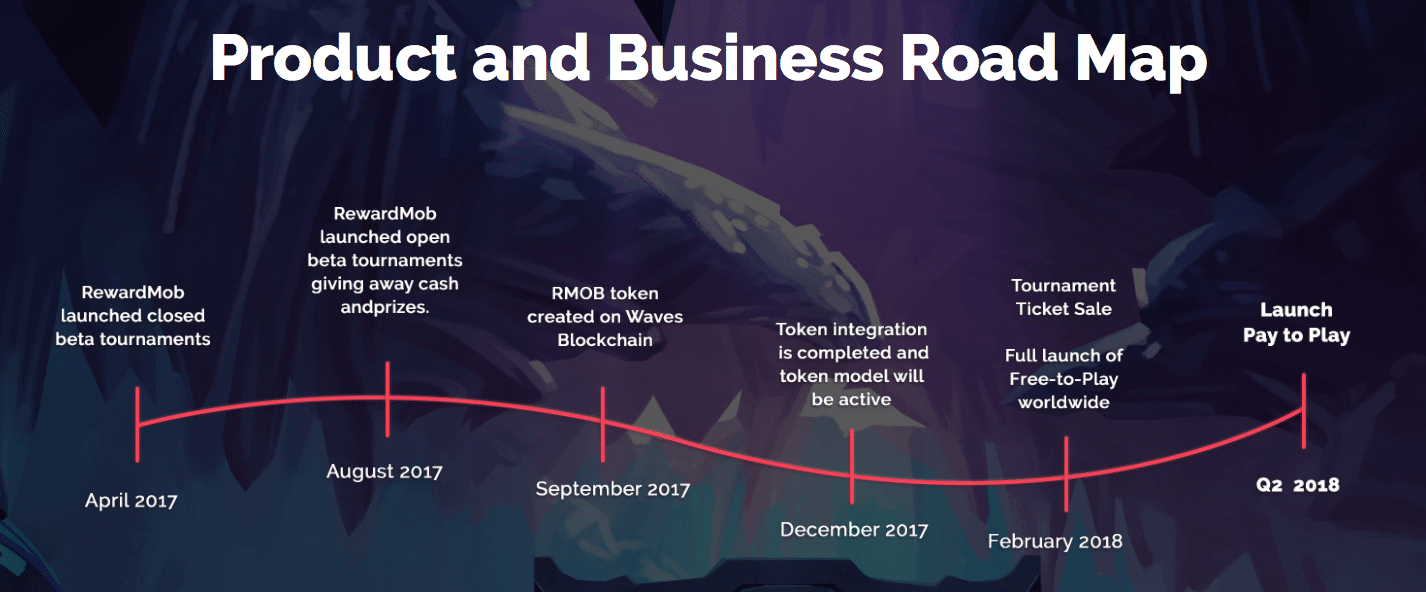 Main features
Offers a tournament-based rewards platform which transforms new and existing mobile games into eSports contests.

Blockchain allows the platform to create a better, more secure gaming experience for the players, game developers and advertising partners, increasing the speed and time of payments with a lower associated cost.

Players will use tokens that they have earned or purchased to enter skill-based tournaments and the tokens will be distributed to the players based on the results.

Tokens will be used for game purchases, tournament entries and profile upgrades.

The Pay-to-Play feature allows players to create their own tournaments with live streaming on the platform, Youtube and Twitch.
Novelties
Creates a new revenue stream for the game developer through free-to-play & pay-to-play tournaments.

Players are rewarded for completing actions inside the game and game developers receive a portion of the revenue earned from the advertising.
Drawback
The white paper does not specify the fund usage of the Tournament Tickets Offering, but you could deduce that it will be used for the Advertising Platform and the Analytics Suite, which are in development stage.
Social media presence
Competitors

Gizer: a platform that connects gamers, hosts, small businesses, freelancing services and venues to create a gaming world with a mobile eSports platform and social marketplace.
Matchroom: a social gaming platform supported by blockchain technology that can function as a centralized safe haven where all stakeholders may congregate, engage and interact.
PlayHall: wants to provide gamers with a chance to test their skills in PvP matches, participate in global and local tournaments and receive a prize of real value in cryptocurrency.

Token information

Token name = RewardMob.

Acronym = RMOB.

Technology = Waves Blockchain.

Max. number of tokens = 3 billion.

Currencies accepted = Bitcoin, Ethereum, Waves, and Credit Card.
Token distribution

Game Pool = 1.09 billion / 36.4%

Loyalty Bonus Pool = 1 billion / 33.6%

Reserve Tokens = 0.3 billion / 10%

Company Tokens = 0.6 billion / 20%
Tournament ticket purchase
Starts = March 13th 2018.

Ends = March 27th 2018.

Ticket Price = $1.

Max. offering = 20 million.

Min. purchase = $20.

Max. purchase = $10,000.
NOTE =  RMOB tokens are not purchased directly, the only way to get RMOB tokens is to earn them, win them or receive them as a bonus when you purchase tournament tickets.
Bonus for tournament ticket purchase
First 5 million = 50 Bonus Tokens.

Next 5 million = 32 Bonus Tokens.

Next 5 million = 23 Bonus Tokens.

Next 5 million = 15 Bonus Tokens.
The team

Additional information
Conclusions
Rewardmob takes advantage of an important opportunity for the Gaming Industry: an eSports platform for amateurs. It facilitates payments for developers because these are immediate (it takes up to 90 days for game developers to receive payments from AD networks) and combines advertising inside of free-to-play games.