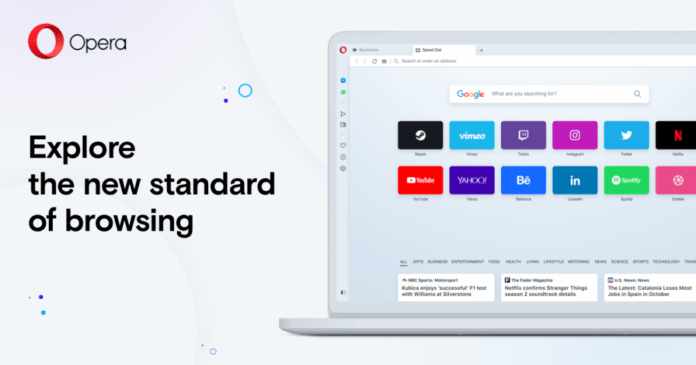 The Opera web browser has added a new feature that promises to excite crypto users everywhere. In its latest update, Opera will add a Bitcoin E-Commerce and TRON integration platform, enabling Android users with an Opera browser to make Bitcoin (BTC) payments directly from its in-built wallet and interact with decentralized apps (DApps) on the TRON blockchain. 
This feature would make it easier for over 300 million users worldwide to use Bitcoins (BTC) easily from their smartphones. The Head of Crypto at Opera, Charles, Hamel, claims that part of the move comes due to the excitement that surrounds Bitcoin (BTC), and how people everywhere are getting more familiar with the cryptocurrency. 
Opera is the only internet browser to offer an in-built wallet. The company has been piloting the app for a while now, while also studying the possibility of developing its own decentralized future internet built on a blockchain. According to Charles Hamel: 
We believe that opening our browser to more blockchains, including Bitcoin, is the logical next step to making our solution more relevant to anyone who has a Bitcoin crypto wallet and would like to do things with their cryptocurrencies beyond just keeping them in an account.
The company has also been developing Web 3, defined as a new evolution of the web, with the creation of high-quality content and involvement of blockchain, decentralized computing, and digital currencies. Furthermore, the company has also released the iOS version of its mobile web browser, Opera Touch, which supports Ethereum protocol and apps. 
Hamel is enthusiastic about cryptocurrencies claiming that the company aims to eventually remove the friction that exists today when using cryptocurrencies online to purchase goods and services; enabling crypto usage all around the world.