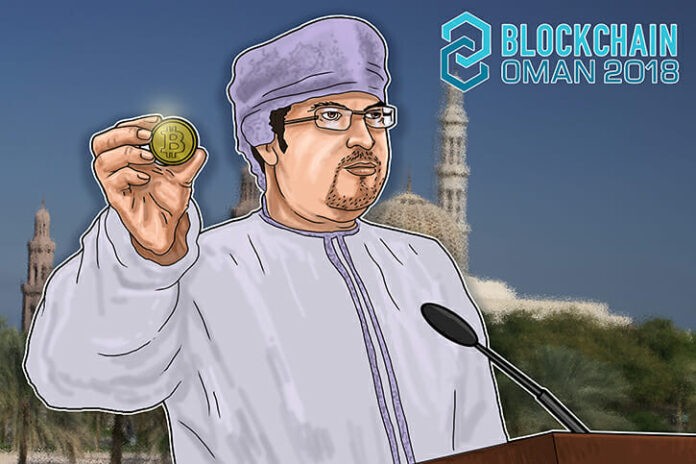 The Omani Government is the most recent country to actively look at blockchain and what it can do for the economy and infrastructure. Last year it held a symposium on blockchain and, from that, a government-owned company emerged called the Blockchain Solutions and Services company (BSS).
Its remit was to investigate blockchain as a technology and examine the work undertaken by other governments around the world. The newly-elected CEO of BSS is Dr Khalid MW Tahhan, a medical doctor with a business background.
"While I trained as a medical doctor, I have always been fascinated by technology and, since 2013, by Bitcoin and blockchain," explains Dr Tahhan. "In fact, while studying my masters in the US I came across the whole world of cryptocurrencies and invested the equivalent of a car into bitcoin. That confidence has certainly paid off."
Dr Tahhan's family run a business and so moving into the area of fintech and blockchain came naturally to him.
"It is very encouraging that the Omani government has the foresight to want to take active steps in examining what blockchain can do for the country," he says. "At the moment we are looking at experiential examples on how the government but also SMEs can benefit. We want to act as a guide."
Formal government support is in the form of backing by the Central Bank of Oman and the Information Technology Authority (ITA), both of which are closely involved.
Following the government-organized symposium, a public conference was run in May 2018 by BPOS Global, an IT and events management company. Held under the patronage of His Excellency Abdullah Salim Al Salmi, the conference was the brainchild of BPOS Global CEO, Anselm Perera.
As he explains: "I am not a technical expert but have worked in senior roles in banking and finance. As such I can see new developments and strategize future opportunities. Blockchain is not only the fastest growing technology right now, it also has the power to disrupt many established sectors. In my opinion, it is better to drive the bus than to be a passenger."
The first Omani blockchain "Masterclass Workshop – Blockchain Oman 2018'' was supported by the State General Reserve Fund, Information Technology Authority, Oman Chamber of Commerce & Industry, Sultan Qaboos University, Blockchain Club Oman and Blockchain Solution and Services Co. It was attended by senior government officials together with the big players from the world of banking & financial services industry, oil & gas, insurance, logistics, healthcare and others. Eleven international speakers and four Omani speakers facilitated a vibrant and interactive two days.
The CEO of the ITA, Dr Salim Sultan Al Ruzaiqi, gave a warm welcoming speech in which he and the agency embraced the opportunities offered by blockchain. He was followed by Dr Tahhan who echoed many of Dr Ruzaiqi's positive sentiments.
Mr Perera commented too: "Oman has a positive outlook to embrace this technology. This means all the government entities together with the big players will definitely move into this technology in time. The biggest advantage of having this technology is that the investment could be recovered in a short period of time."
The overall feeling of the conference was positive with Dr Tahhan adding that while not every sector will get on board, there will be the opportunity for everyone to make a decision based on informed knowledge.