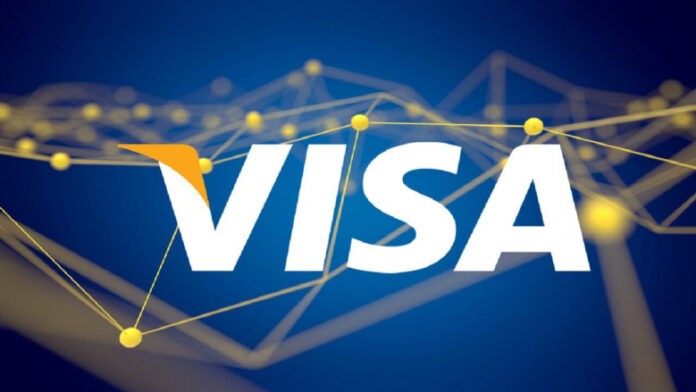 Visa is apparently working on some form of integration for non-fungible tokens, calling NFTs a "promising medium for fan engagement".
Visa apparently interested in the NFT Sector
In a position paper published last week, Visa wrote about potential opportunities in the NFT market. Among their use cases as collectibles, digital art, or in-game tokens, the banking giant especially recommends NFTs as vehicles for professional sports teams to increase fan engagement, tap into new revenue streams, and develop new methods for ticketing. 
Especially in the wake of the COVID-19 pandemic, NFTs could become attractive to fans, teams, leagues, and professional athletes. 
When COVID-19 restrictions put a swift and definitive pause on live sports and entertainment, digital technologies led the way in connecting fans worldwide to the brands, teams, and personalities they love. In this context, non-fungible tokens (NFTs) have emerged as a promising medium for fan engagement. 
Custodial Wallets could speed up NFT Adoption
The position paper covers several technical aspects related to minting, storing, and trading NFTs. Next to Ethereum, Visa recommends the layer 1 blockchain Flow, which was developed by the team behind CryptoKitties, and which also hosts the NFT project NBA Top Shot. 
The position paper also comments on the lack of custodial solutions for NFT storage. According to Visa, custodial service providers who keep NFTs safe on behalf of their customers could speed up mainstream adoption. 
In their role as payment providers, Visa has a growing network of custodial partner wallets. This allows customers to use their Visa credentials to purchase NFTs. In the near future, the company seeks to enable settlement in the USDC stablecoin. 
Overall, the position paper states NFTs as a growing sector that is becoming increasingly interesting for Visa and its existing and future partner businesses:
Commerce is evolving, and innovations such as crypto and NFTs are likely to shape sports, entertainment, and other communities going forward. NFTs represents a deeper and more innovative way for fans to engage and potential new revenue streams for organizations. However, there are many considerations to take into account when integrating NFTs because it is a new space.