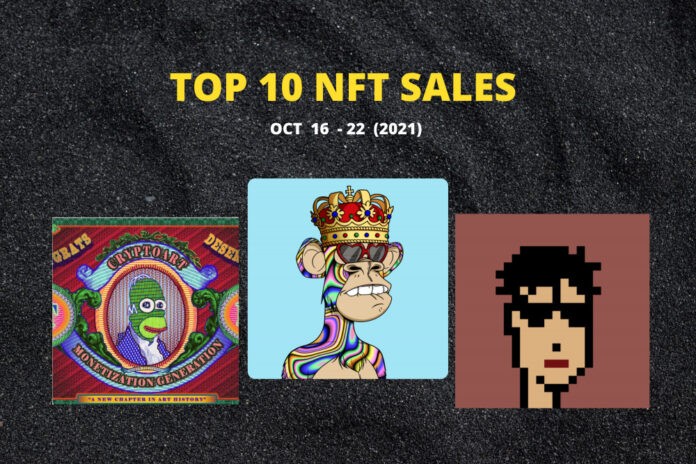 There are some new kids on the block and they have certainly left their mark. Seven out of the ten collections that made it to the top list this week in terms of trading volume are new to the market. Doodles V4, JUNGLE FREAKS, and Party Degenerates, to name a few. CryptoPunks and BAYC continue to top the charts, with a 61.56% and 7.52% rise in trading volume respectively. 
To round up the hot news of the week, NFT sci-fi card game Parallel announces that it has raised $50 million from leading VCs. Fanatics' raised $100 million for its NFT company, Candy Digital, as it ventures outside sports merchandising. And, Playboy unveils a new NFT collection titled "Rabbitars". 
1. Bored Ape Yacht Club #8585
– 696.96 ETH
Collection: Bored Ape Yacht Club
Selling price: $2.68M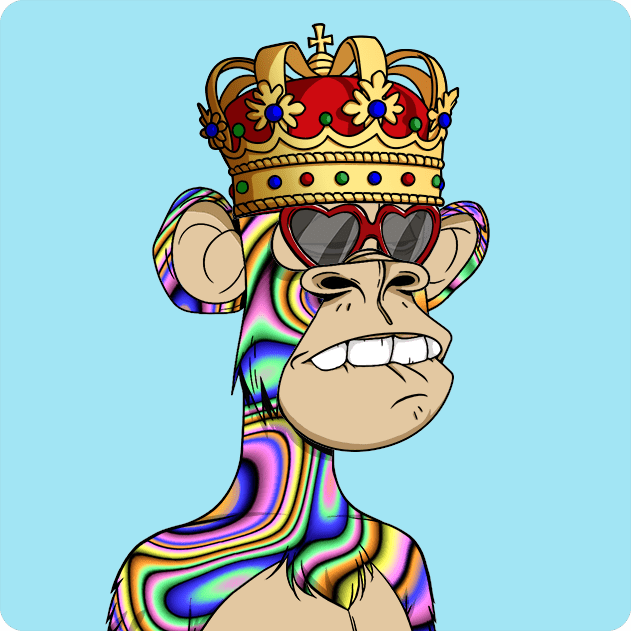 Who wouldn't want to own this cool Trippy Ape with a King's crown and heart-shaped sunglasses! Anybody who can't afford $2.68M, it seems. With this whopping price tag, #8585 has broken records to be one of the most expensive BAYC NFTs. 
2. CRYPTOART MONETIZATION GENERATION
– 320 ETH
Artist: Matt Kane
Selling price: $1.24M
Matt Kane is a popular name in the NFT space. This time, StarryNightCapital — a fund dedicated to collecting premium non-fungible tokens (NFTs), has claimed his work of art. 
The NFT gives the holder exclusive access to a 4K video file (3840×2160) and more from his NFT Portal. It is made with custom software using processing.org and Java.
THANK YOU! 🙏🥳 https://t.co/02ODfNS7dt

— MattKane.eth 🎨 (@MattKaneArtist) October 18, 2021
"A great deal of digital art these days is created with the push of a single button. But I came into the digital space with the work ethic I cultivated in the years I built my own frames, stretched my own canvas, mixed my own paint, and could spend tens or hundreds of hours on a single painting. I wanted to discover what I could create by combining this tireless attitude with the exhaustive generative capabilities of code," says Matt. 
3.
Digital Zone of Immaterial Pictorial Sensibility, Series 0, Edition 13. (Wrapped)
– 313 ETH
Artist: Mitchell F Chan
Selling price: $1.19M
Don't let the long name intimidate you. The NFT is a transferable wrapper and receipt for a single IKB token at its core.
Always nice to hit an ATH the day before your @Sothebys auction opens! 🙏🏽
@0x_b1 not messing around here! https://t.co/U8UstGow8L

— Mitchell F Chan (@mitchellfchan) October 18, 2021
First minted on August 30, 2017 at InterAccess in Toronto, it has a special place in history as one of the earliest NFT artworks to be exhibited and minted in a legacy art gallery. 
4. Saint Nakamoto
– 270 ETH
Artist: Money Alotta
Selling price: $1.04M
Money Alotta is a crypto artist and voxels architect whose interest spans across a diverse range of technologies including NFT, VR, and AR. This piece of art is assumed to be a tribute to Satoshi Nakamoto, the founder of Bitcoin. It was purchased by StarryNightCapital.
Very excited to welcome Saint Nakamoto by @money_alotta and CRYPTOART MONETIZATION GENERATION by @MattKaneArtist to the @StarryNight_Cap collection.

Big thank you to @2Yeahyeah for the deal, was a pleasure ser!

— VincentVanDough (@Vince_Van_Dough) October 18, 2021
5. CryptoPunk #273
– 265 ETH
Collection: CryptoPunks
Selling price: $1.02M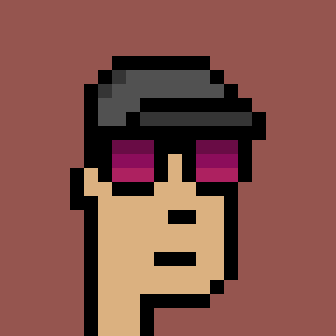 A modest male Punk with Big Shades and a cap forward. Its allure can be attributed to the lack of accessories for the most part. However, it can also be explained by the spike in interest in CryptoPunks this week. 
6. CryptoPunk #4626
– 248.88 ETH
Collection:CryptoPunks
Selling price: $1.02M


This sassy Punk with Messy Hair and Regular Shades is one of the 3840 Female Punks out there. Since their count is lower compared to men, Female Punks are deemed desirable in the market. 
7. CryptoPunk #7434
– 208 ETH
Collection: CryptoPunks
Selling price: $785.04k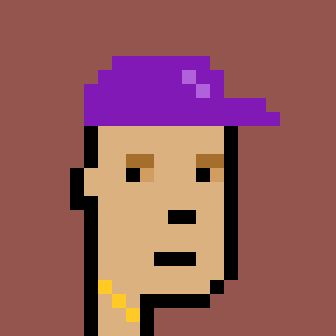 CryptoPunks, a collection of 10,000 items launched in mid-2017, is one of the few blue-chip NFTs out there. Not just because of their place in the NFT history, but also for their quirky attributes. This Male Punk rocks a Gold Chain and Cap. 
8. Fidenza #679
– 200 ETH
Artist: Tyler Hobbs
Collection: Fidenza (Art Blocks Curated)
Selling price: $774.85k

A coveted collection from Art Blocks Curated, this is not the first time Fidenza has made it to the top list. Generated using a versatile algorithm, the artwork focuses on structured curves and blocks, the varieties of scale, organization, texture, and color usage to create a wide array of creative possibilities.
9. 
Fidenza #30
– 199 ETH
Artist: Tyler Hobbs
Collection: Fidenza (Art Blocks Curated)
Selling price: $760.77k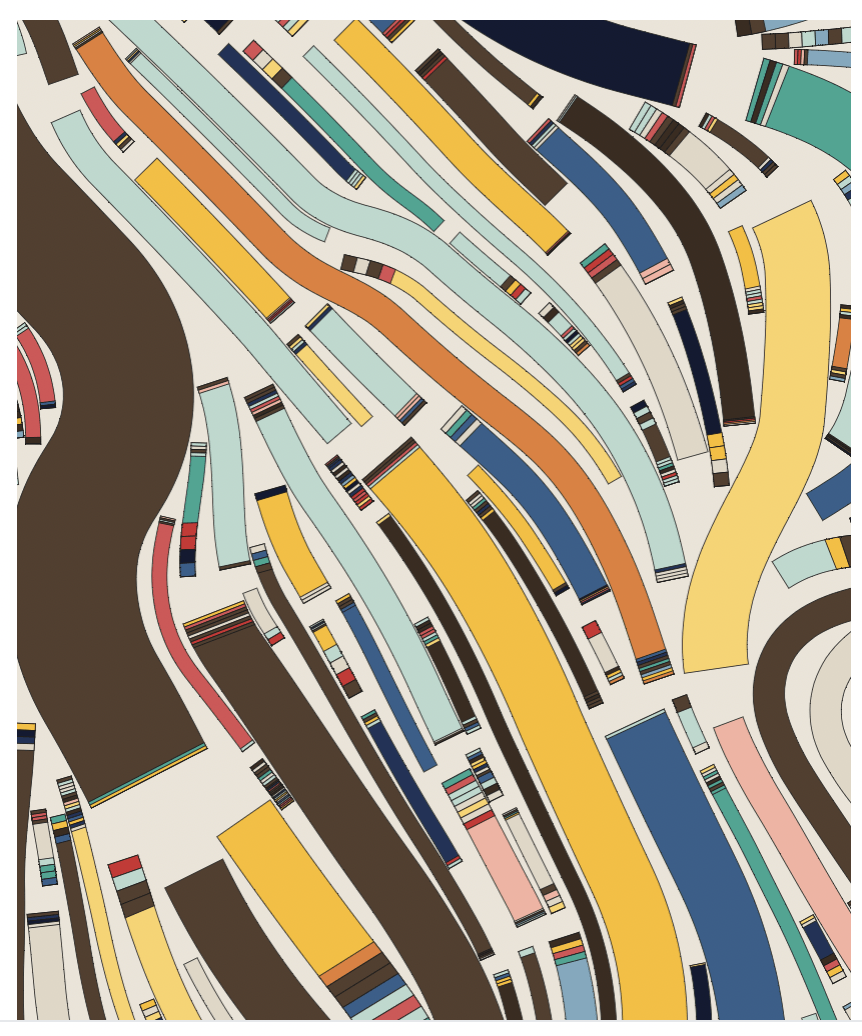 Another visual marvel from the Texas-based visual artist that strikes a perfect balance between unpredictability and quality.
10. Bored Ape Yacht Club #6696
– 188.88 ETH
Collection: Bored Ape Yacht Club
Selling price: $729.01k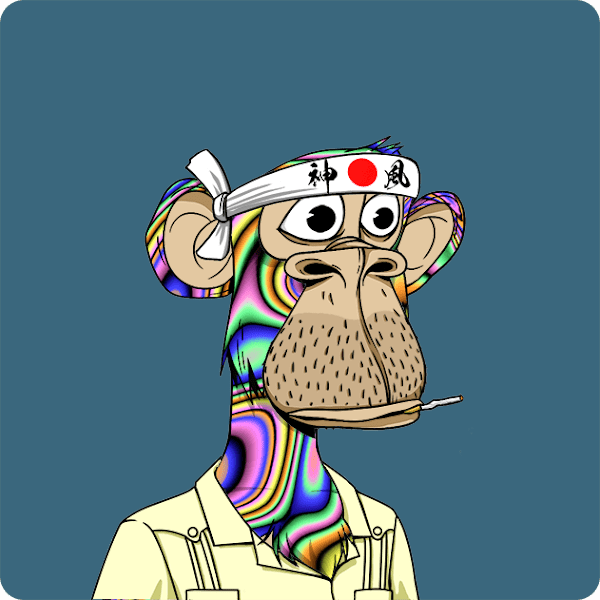 A Bored Ape too bored to even shave his beard. Trippy and wide-eyed, it rocks a Sushi headband with a Guayabera. BAYC is a collection of 10,000 unique NFT membership cards that gives holders access to benefits like THE BATHROOM, a collaborative graffiti board. More rewards and privileges will be unlocked as the project journeys ahead in its roadmap.
Which collection do you think has what it takes to top the charts next week? Let us know!