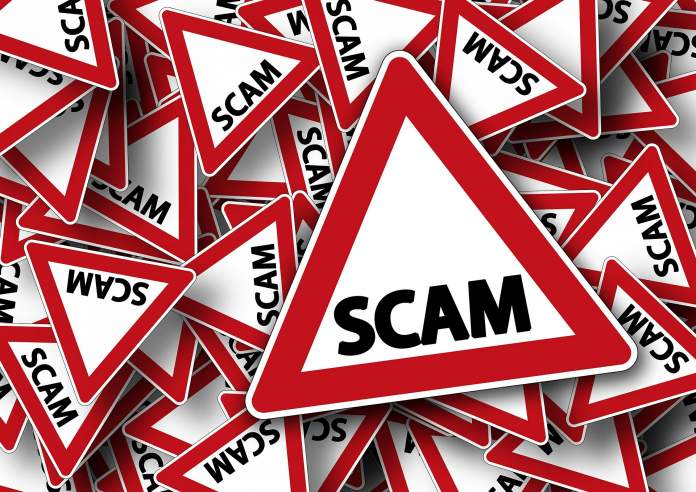 MicroStrategy CEO Michael Saylor has identified almost 500 scam YouTube videos that impersonate him in just one week.
🚔 A payment of 26 #BTC (1,124,191 USD) was just made to a confirmed Michael Saylor Giveaway scam!https://t.co/YNYRBLBt4P

— Whale Alert (@whale_alert) January 15, 2022
1.14 million USD lost in a single transaction
Whale Alert is merely a Twitter bot that automatically reports high-value on-chain transactions. In a rare instance on Saturday, the bot detected a transaction worth 26 BTC to an address associated with a confirmed scammer pretending to be MicroStrategy CEO Michael Saylor. 
According to Whale Alert, the payment was likely made through a Coinbase address. Below the automated announcement, the real Michael Saylor commented that there currently is a wave of scammers that impersonate him:
489 of these scams were launched on YouTube last week. We report them every 15 minutes and they are taken down after a few hours, but the scammers just launch more…
Giveaway scams are still highly lucrative
According to scam-alert.io, this marks the single largest payment ever sent to a fake giveaway. The site describes this scam type as follows:
One of the most popular and effective type of scams in which the scammer promises to return multiple times the amount of cryptocurrency the victims send to them. Giveaways scammers will pretend to be a famous person or to represent a trusted company in order to gain the victim's trust and are mostly active on Youtube, Telegram and Twitter.
A threat analysis by Google revealed that hackers are actively trying to steal YouTube channels, which are traded on the black market and often end up promoting crypto scams. For example, Cardano founder Charles Hoskinson has long-standing problems with being impersonated by scammers. 
In 2020, YouTube was also sued by Apple co-founder Steve Wozniak and Ripple Labs CEO Brad Garlinghouse, who felt that YouTube's actions to take down scam videos were inadequate. Both lawsuits were struck down, though. 
Recently, a new and very sophisticated type of scam emerged, advertising fake frontrunning bots on YouTube. Here, the scammers trick their victims into deploying and funding a smart contract, which allegedly conducts frontrunning attacks, but instead just sends all of its funds to the scammer's address, which is hidden in the contract code.