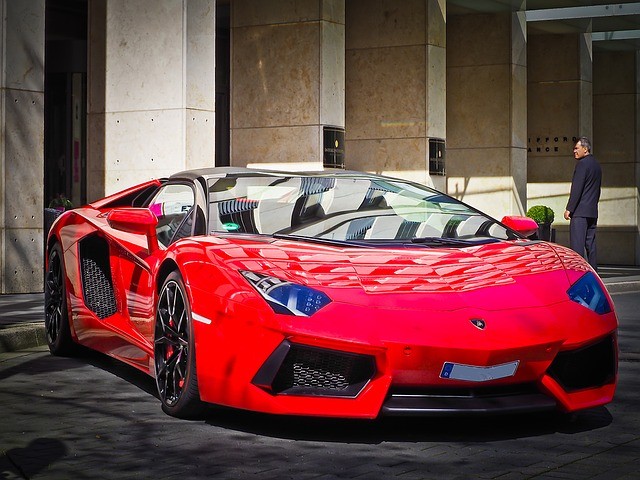 Lamborghini is one of the most known luxury sports car brands in the world. Even more famous in the crypto-sphere where many crypto-millionaires began purchasing Lamborghinis after Bitcoin (BTC) had reached the $20,000 mark back in 2017. The Italian luxury car brand has announced its plans to use Salesforce Blockchain for the authentification process of heritage Lamborghini cars. 
Salesforce is an American cloud-based software company headquartered in San Francisco, California. The software company developed Salesforce Blockchain, a low-code platform that enables organizations to share verified, distributed data sets across a trusted network of partners and third parties. By bringing blockchain to the world's #1 CRM platform, companies can create blockchain networks, workflows, and apps that deliver entirely new customer experiences.
Through this partnership, Lamborghini will be able to trace, certify and authenticate heritage cars faster and more securely using blockchain. Through the creation of a new trusted network between all participants, parties involved will be able to obtain certification checks during a Lamborghini resale almost immediately. 
Blockchain technology provides an untampered network capable of providing information in real-time in a secure and safe way. This immutable record will now be available for each Lamborghini vehicle that is resold, which usually goes through an 800 or 1,000 certification inspection process that takes place at the Lamborghini headquarters in Italy, almost immediately. 
As detailed by Paolo Gabrielli, Head of After Sales at Automobil Lamborghini: 
Innovation has been at the core of our company since its founding… Salesforce Blockchain will allow us to take our innovation a step further, accelerating the authenticity of our heritage vehicles faster than ever.
Adam Caplan, SVP, Emerging Technology, Salesforce, also commented on the events saying:
Blockchain is changing the way companies approach trust and transparency… Lamborghini is a perfect example of this—we're excited to see how such an iconic brand is able to innovate and transform the vintage car market with a cutting-edge technology like Salesforce Blockchain.
The tedious certification process includes a huge network of resources such as photographs, auction houses, dealerships, repair shops, and media sources; to register the entire history of each vehicle and verify that every single part of the vehicle is authentic, while also providing a live feed of any service history the vehicle may have. 
According to Lamborghini, each vehicle will now come with an immutable record of service, including details related to prior ownership and restoration. The goal is to protect customers and the brand from potential counterfeiting since all the authentification process will be entirely managed by Lamborghini itself.