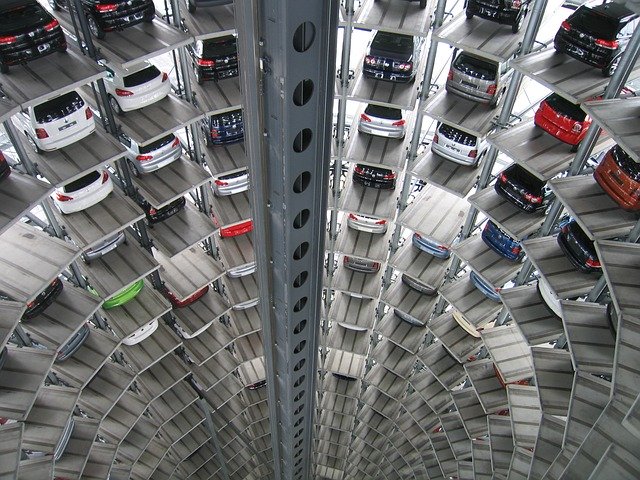 Known as one of the largest banks in the United States, JPMorgan Chase & Co. is an American multinational investment bank and financial services holding company headquartered in New York City. The financial institution has been flirting with blockchain technology for quite some time now, with its latest announcement focusing on the possible uses blockchain tech could have for the tracking of the automobile inventory the bank finances for car dealers and to ultimately prevent them from pledging the same vehicles for different loans. 
JPMorgan has an entire division within the company that focusses on wholesale car financing, which filed a patent for an application described as a distributed ledger that enables the company to keep track of the line of credit that allows car dealers to borrow against retail inventory. 
For every car sold in the U.S., there's an individual VIN number assigned to it. The idea behind the blockchain-based platform is to use the VIN number of each vehicle and put it on the blockchain to ease the financing and auditing process of inventory on the dealership floor. According to Kevin Point, head of research and development at Chase Auto: 
The floorplan lending process involves periodically doing a physical inspection or audit of all the inventory on the dealership's lot… That means that a human being actually travels to the dealership, identifies the vehicles and then reconciles that inventory, if the loan's outstanding, on both the dealer's and the bank's accounting system.
With over 17 million new cars being sold every year, and even more, if you add in used vehicles, the floorplan for lines of credits becomes huge. The tracking of these records can be time-consuming, which is why applying blockchain technology to the process can easily achieve a much-needed improvement in the system saving valuable time.
The pilot is currently being tested with real dealership partners but has yet to be deployed nationally. As explained by Cristine Moy, blockchain lead at JPMorgan:
Not only is JPMorgan and Chase Auto seeking to solve its own problem, basically it will benefit the vehicular and equipment industry at large… The Network of Assets is the foundation for this particular application and use case, but can also be the foundational piece for many other value-added applications and services for auto manufacturers, other banks and finance companies, and dealerships, related to devices with telematics connectivity.