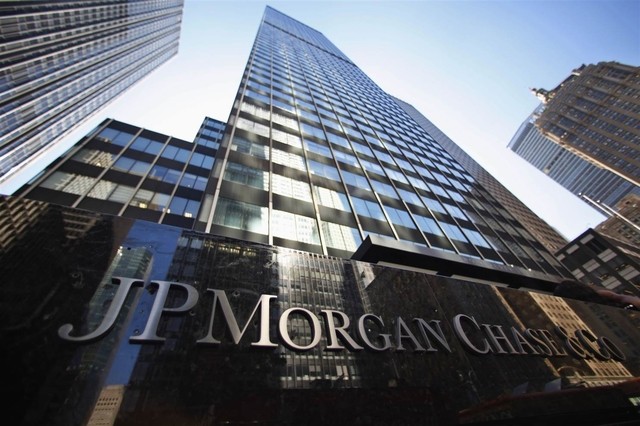 JPMorgan Chase, one of the biggest banks in the United States of America announced on CNBC its plans to embrace a new form of cross-border payments through blockchain technology. According to the financial institution, the time has come for the banking industry to transform and adopt smart platforms for the transfer of money and assets, and the registry of such transactions, almost immediately to finally overcome the current and archaic wire transfer system banks use today.
The announcement of the new JPMorgan Chase cryptocurrency was unexpected within the crypto sphere given that Jamie Dimon, CEO of JPMorgan Chase, has publicly expressed his feelings towards cryptocurrencies in a negative way, even calling them a fraud and a way for investors to lose their money. However, Dimon has not been against blockchain technology itself, finding it rather interesting. The bank also announced that the testing for cross-border payments using JPM Coin will begin soon, becoming one of the first cryptocurrencies used by a major bank.
The JPM Coin will have the structure of a cryptocurrency, which will only work for clients of the bank, given that the institution has to comply with very specific financial regulations in the US. This means that the bank-backed cryptocurrency will not be available outside for trading at the moment of launching.
According to JPMorgan Chase, its cryptocurrency will work as a stablecoin given that it's expected that its value will not fluctuate. Clients interested in acquiring the JPM Coin will have to apply and deposit the money in the bank in order to receive the cryptocurrency. The moment the client decides to use the JPM Coins to make payments through the blockchain platform of the bank, the bank will receive the transaction and then dispose of the JPM Coins and convert it into its equivalent to USD.
Umar Farooq, Head of JPMorgan Chase Blockchain Projects, also commented on the innovating move by the bank saying that all transactions carried out worldwide will eventually have to be adapted to blockchain technology in order to provide a better system for customers to move their money overseas. Farooq continuous saying that the amount of blockchain applications that currently exist is huge and that pretty much all financial activity could actually be made on Distributed Ledger Technology (DLT). The blockchain expert believes that the concept of money itself is what forces banks to develop better models to improve existing platforms and reduce fees in order to provide a better method for people, and especially companies, to move money around.