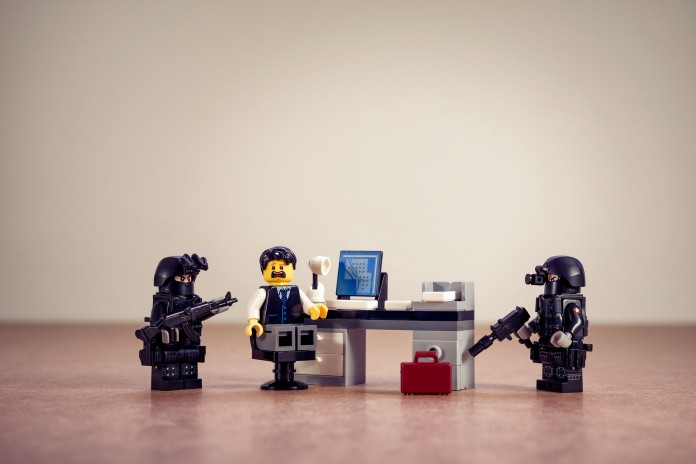 The Federal Investigation Bureau (FBI) is looking for anyone who had cryptocurrencies invested in CoinGather. The United States Department of Justice announced that its currently trying to locate individuals who had cryptos held by CoinGather, a small crypto exchange that conducted an exit scam back in November 2017. During its prime time, CoinGather was handling roughly about $100,000 worth in daily trades.
In March 2018, the FBI seized all assets owned by CoinGather after concluding that the company was a scam. The investigation office took a few months to stop all operations from CoinGather, especially after the platform conducted its exit scam back in November. Now it seems that the United States government has managed to recover some assets is looking for individuals that lost their investment to return some of it. 
According to the warrant, the cryptocurrencies recovered are currently stored on the Dell PowerEdge Server, serial number JNFHSW1. It is unclear how much was recovered or the value of the digital assets stored. Individuals who were involved in the CoinGather scam are being asked to claim their cryptocurrencies held on the exchange and have 35 days to contact the Eastern District of Michigan Justice Department to recover their assets. Of course, interested parties will have to prove the ownership of the alleged digital assets in the CoinGather exchange. 
To submit a recovery claim, interested parties will have to detail their name, address, date of birth, and their CoinGather holdings at the time of the exit scam. Additionally, those who submit false claims could be charged for committing perjury. As detailed in the warrant:
Please be advised that if you want to become a claimant in this action, you must file a claim within thirty-five (35) days after the date this notice was sent to you…

A person who asserts an interest in the defendant property may contest the forfeiture by filing a claim in the court where the action is pending. The claim must:

(A) identify the specific property claimed;

(B) identify the claimant and state the claimant's interest in the property;

(C) be signed by the claimant under penalty of perjury; and

(D) be served on the government attorney designated herein.