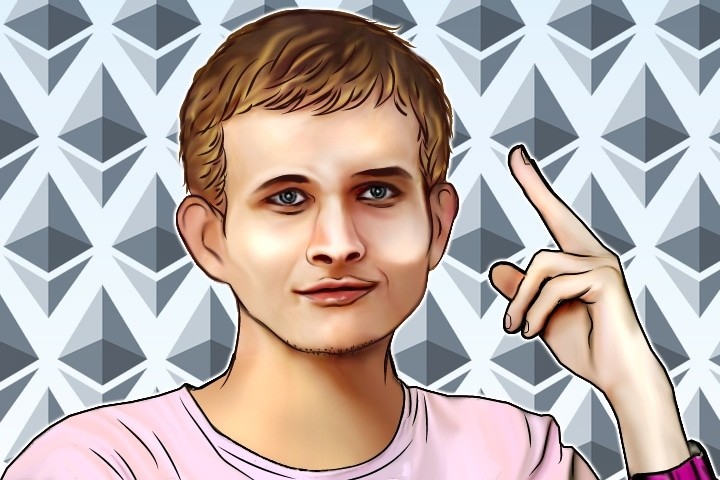 In yet another sign that cryptocurrency has truly entered mainstream consciousness, Bloomberg has included Ethereum co-founder Vitalik Buterin among its 50 Most Influential People of 2017, released days ago.
Sharing the limelight with the likes of Yoshiaki Koizumi (Nintendo GM), Diane Greene (Senior VC, Google), Beatrice Fihn (Nobel Peace Prize Laureate) and Michel Barnier (EU Chief Brexit Negotiator), the 23-year old tech genius is recognized by Bloomberg for his invention, which "gained more than 3,600 percent in value in 2017, a sign that investors still see the network as a potentially revolutionary tool despite security concerns.".

Bloomberg's description of the Russian programmer is almost incongruent with the annual list's usual suspects of corporate and high-profile entrepreneurs, experts and entertainers – highlighting his last public appearance clad in "shorts and a green T-shirt with a picture of internet meme dog Doge". Yet it belies the fact that Buterin's Ethereum network and "global supercomputer" is arguably the most disruptive.
With Ether the most popular vehicle for so-called initial coin offerings (ICO), venture capitalism has found the quickest, most efficient, and highly successful means of raising funds for start ups, with ICOs collectively recording more than $3 billion in capital this year.
If development objectives for Ethereum are met over the next three to five years, as detailed by Buterin in his "Ethereum 2.0" roadmap, the network will have the capacity to handle VISA-level volumes of transactions (currently around 24,000 per second). With ETH recording an all-time high of $490 already, a lot of business interests will be eyeing Vitalik Buterin and Ethereum.