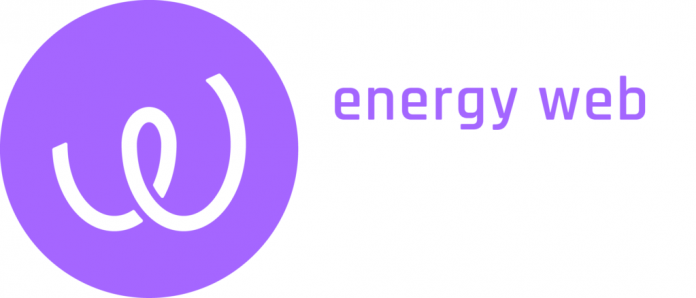 Energy Web (EWT) has received a 1 million EUR grant from Google's Impact Challenge program to harmonize low-carbon electricity markets across Europe.
Really pumped about this one: with support from @Google we'll be partnering with utilities across Europe throughout 2021 to deploy the open source @energywebx stack. Our vision = enable any device to participate in local & regional energy markets in support of 100% green grids! pic.twitter.com/93Ug60oakm

— Jesse Morris (@ja_morris) April 13, 2021
Blockchain Technology Will Help in The Fight Against Climate Change
The Google Impact Challenge on Climate supports projects and startups that use technology to pave the way towards a sustainable future for Europe. The EU's leading knowledge and innovation community focused on climate, Climate-KIC, selects the winners for Google's grant program. Rowan Barnett, head of Google.org in EMEA and APAC, explains why Energy Web has been selected:
We have received an overwhelming number of applications for our Google.org Impact Challenge on Climate. The Energy Web project is so exciting because it has tremendous transformative potential, not just for Europe, but for power grids around the world. We are catching a glimpse of the future electricity system — one that is inherently decentralized and democratized.
The Energy Web Foundation is a Switzerland-based global NGO that aims to use decentralized technology in order to create a low-emission energy system. With the backing from Google, Energy Web wants to provide a digital framework for coordinating distributed energy resources across the transmission and distribution market interface of Europe's power grid. As Energy Web's press release states:
Working with mobile network operators, IoT service providers, original equipment manufacturers (OEMs), and grid operators across Europe, the initiative will foster the procurement of flexibility services in a transparent, non-discriminatory, and market-based way, as prioritized by the EU Clean Energy Package.
Energy Web Envisions Carbon-Neutral Crypto Mining by 2030
A still unsolved problem is the high energy consumption of blockchain technology, especially mining on Proof of Work chains such as Bitcoin. Together with the Rocky Mountain Institute and the Alliance for Innovative Regulation, the Energy Web Foundation has assembled an initiative group called Crypto Climate Accord onboarding CoinShares, ConsenSys, the Web3 Foundation, Ripple, and the United Nations.
Together, they are working on making the cryptocurrency industry's energy consumption 100% renewable by the year 2030. The CEO of Energy Web, Walter Kok, shares the vision of carbon-neutral crypto mining:
What these computers do is execute a protocol to make sure that you can trust the outcome in a more decentralized way. At the highest level, if we can make sure that these services actually run on green energy, then we have a solution. Our job is to prove the blockchain is running on green energy.