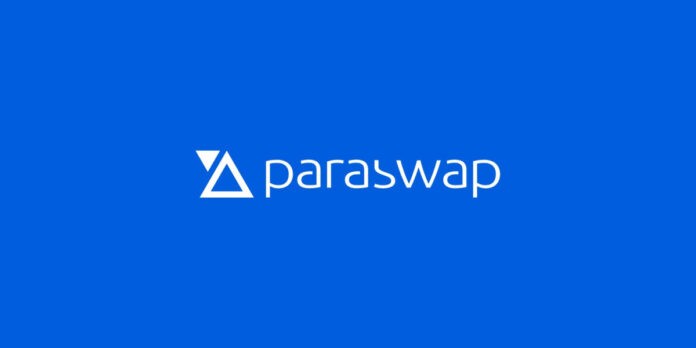 ParaSwap (PSP) has become the latest five-figure airdrop of DeFi governance tokens, but only for eligible users.
Eligible users received up to 10,400 PSP
With Uniswap (UNI) as the leading example, retroactive airdrops have become the go-to token distribution method for established DeFi platforms that want to decentralize their governance. Under this method, early adopters of a DeFi service receive a token reward based on their prior activities on the platform. 
In the case at hand, the DEX aggregator ParaSwap has released their governance token PSP in batches of 5,200 units in the lowest tier, 7,800 PSP in the medium tier and 10,400 PSP in the highest tier. At the time of writing, PSP trades for 1.55 USD. 
Most ParaSwap users cut short of reward
The problem with this distribution method is that retroactive airdrops are prone to Sybil attacks. Bots and some individual users have already started to carry out bogus transactions on DeFi platforms, in anticipation that the platforms will at some point release a governance token. When multiple wallets are used, these rogue actors can even multiply their reward.
In the ParaSwap airdrop, additional scrutiny was used to prevent Sybil attackers from getting rewards, but these attempts seem to have backfired, as even most of the honest users were excluded. 
On Twitter, ParaSwap algorithm designer Shresth Agrawal details all the hoops users needed to jump through in order to be eligible for the airdrop: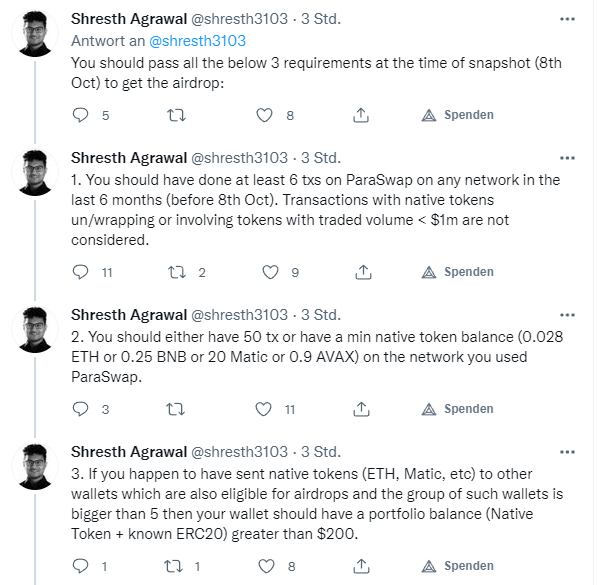 Sometimes, less restrictive eligibility criteria can lead to a better outcome. In the case of ParaSwap, the restrictions meant that the vast majority of past ParaSwap users came out empty-handed. Out of 1.3 million addresses that interacted with the cross-chain DEX aggregator, roughly 20,000 passed the eligibility criteria for one of the three tiers.