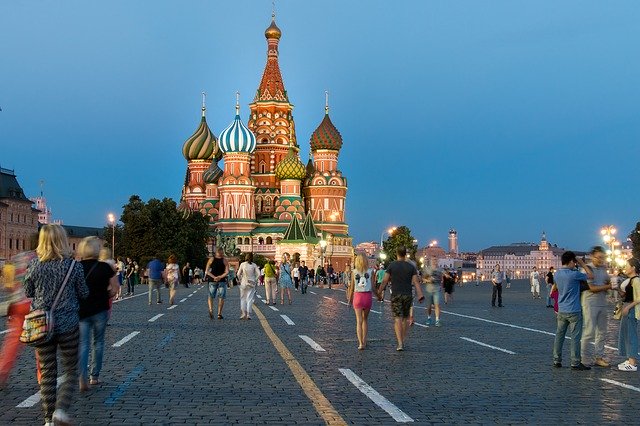 Despite Bitcoin prices taking a hit due to the Coronavirus, reports show that many individuals are turning this crisis into an investment opportunity. With a third of the world's population in some sort of lockdown, many economies have been negatively affected due to the social distancing measures countries are forced to take to flatten the curve for COVID-19.
Unemployment has also hit an alarming spike in many countries, with millions being laid off due to closed businesses. All of this has generated a surge in crypto adoption, with Russia being no different from the rest.
A cybersecurity firm has released a report that shows how people in Russia have begun using more crypto exchange in recent weeks, a spike related to the global pandemic. According to Qrator Labs, Russia has seen a surge of 5.56% in cryptocurrency exchange-related searches during the last week in comparison to previous months. 
This firm concluded that there is a growing interest in the crypto market as a means for people to invest. Even foreign crypto exchange searches increased by 3% during the last few days in the country. Like many other countries, Russia has also ordered non-working days for its citizens until April 30th to battle the coronavirus outbreak. 
The cybersecurity firm also alerted people of the massive growth in denial-of-service attacks (DDoS) to cryptocurrency exchanges. As detailed in the report, this type of attack saw an increase of 486% during the last few weeks. 
Unfortunately for Russian citizens, it appears the country is planning to ban the issuing and selling of cryptocurrencies altogether. According to Russia's central bank head of legal, Alexey Guznov:
We believe there are big risks of legalizing the operations with the cryptocurrencies, from the standpoint of financial stability, money-laundering prevention, and consumer protection… We are opposed to the fact that there are institutions that organize the release of cryptocurrency and facilitate its circulation.
In addition, the head of legal informed people that the upcoming bill that's on the works will directly formulate a ban on the issue, the organization of the circulation of cryptocurrency, and introduces liability for violation of this ban. However, Guznov admitted that Russia would not be able to completely ban cryptocurrencies or people owning them if they wanted to.
People would not be punished for owning crypto if they made their deal in a jurisdiction that does not prohibit that.
The upcoming bill is meant to clarify the regulations on digital assets as part of Russia's digital economy strategy.