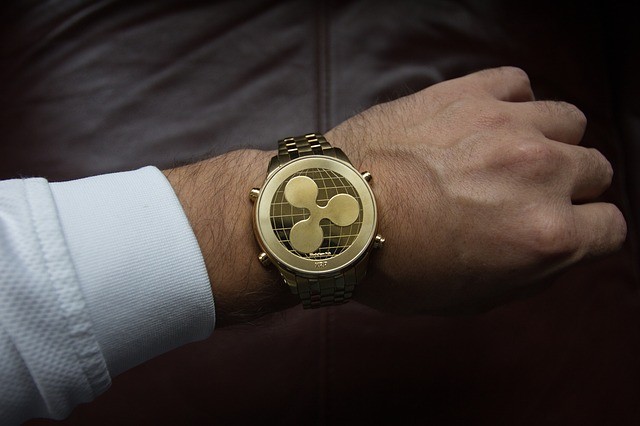 Crypto exchange Coinbase seems to be getting bigger and bigger, with the latest acquisition of a UK startup aiming to add even more services to its already massive enterprise of crypto products. According to an announcement made by Coinbase, users will be able to trade XRP on Coinbase Pro, the cryptocurrency exchange designed for beginners and big players. Even though the company did specify the trading service would only be available in the United States, except New York, European countries, Canada, Singapore and Australia, it is certain that the company is planning on expanding it in the near future.
When XRP?? Now! XRP/USD, XRP/EUR, and XRP/BTC order books will soon enter transfer-only mode, accepting inbound transfers of XRP in supported regions. Orders cannot be placed or filled. Order books will be in transfer-only mode for a minimum of 12 hours. https://t.co/MWUtUm4wRh

— Coinbase Exchange (@CoinbaseExch) February 25, 2019
At first, XRP will only be available for trading against USD, EUR and BTC pairs in post-only mode until there is enough demand and supply of XRP for trading without restrictions. Furthermore, XRP will not be available for immediate purchase at Coinbase.com and related apps, like other cryptocurrencies such as Bitcoin BTC, but it is expected for the company to add it eventually.
Coinbase has also developed a strategy that aims to avoid market manipulation and the collapsing of the already fragile structure that the cryptocurrencies are currently experiencing when it comes to prices, which is why the launching will be programmed in four different stages. During its first stage, clients will only be able to transfer XRP to their Coinbase Pro wallets, a stage that's only scheduled for the first 12 hours of launching. The next stage will include the opening of trading pairs in post-only mode and limited to certain amounts until the platform is balanced enough to eliminate restrictions.
Cryptocurrency exchanges are tired of waiting for institutions to be reasonable and finally accept the regulations that are necessary in order for the cryptosphere to continue expanding, especially when it comes to the SEC in the United States. XRP has experienced a lot of criticism since its launching days due to its protocol not being completely public and the holding of millions of XRP by Ripple, the company that created it. Despite criticism, XRP managed to become the number two cryptocurrency according to its market capitalization for a brief period during 2018, but now is suffering the same winter the rest of the market is experiencing.
It's been a while since Coinbase added new cryptocurrencies to its roaster, but it now seems like they're planning on continually adding new services to finally be able to compete with much larger exchanges such as Binance.