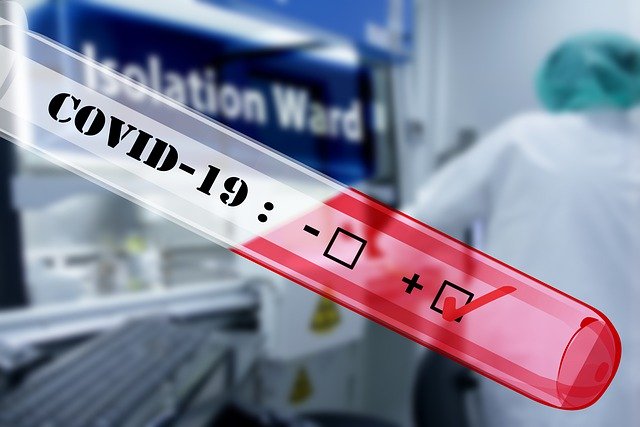 Amid the coronavirus global pandemic, every single country is looking to purchase medical supplies to prepare their medical system for the hardship that this virus represents. China is one of the biggest medical supply manufacturers worldwide, a country that just recently concluded a two months lockdown and is finally going back to normality. 
Despite the increasing demand in medical supplies such as gloves, UCI equipment, ventilators, and COVID-19 tests, the Chinese government has decided to ban a blockchain firm, Tus Data Asset, from exporting medical material to other countries dealing with the coronavirus crisis.
According to local reports, the Ministry of Commerce banned the company for allegedly distorting the nation's image by selling poor quality products. The controversy arose after other countries began complaining about the quick COVID-19 tests they received and how they were not adhering to the necessary medical standards to guarantee results. Also, the Ministry of Commerce publicly apologized on behalf of the government for not taking the required measures to supervise other suppliers more effectively. 
Before the coronavirus changed everything, Tus Data Asset is a Beijing-based company that was providing blockchain solutions to the Communist Party of China. Once the demand for test kits and medical supplies rose, the company switched its operations and began manufacturing these products. Although it's unclear the exact product that the government was referring to when they placed the ban, the situation could be related to the defective quick tests that Spain received. After Spain received millions of faulty tests, the company that manufactured them was quickly blacklisted overseas, and the goods were returned for failing to comply with medical standards. 
Another company added to the list was Aliboada Technology, a company which primary business was to sell earphones and microphones, but began selling masks acquired from local manufacturers at an inflated price. 
Spain, which is one of the countries with the highest death rate due to COVID-19, had ordered 6 million quick tests from a Chinese supplier. Once received, the government realized the product was not effective, and quickly, Spain returned the entire shipment. This, however, left the country with a very short supply of COVID-19 test kits for days.